The content is accurate at the time of publication and is subject to change.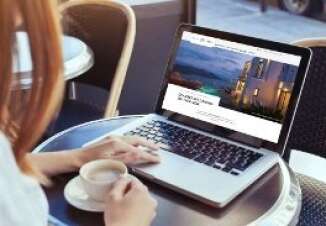 When Marriott acquired SPG, it was unclear what would happen with their rewards programs. But now the cat is out of the bag. SPG, Marriott Rewards and Ritz-Carlton Rewards will all become one loyalty program this August. At that point, all three programs will begin offering one set of benefits to cardholders and members. While the new program will start up in August, it will not get a new name just yet. The new name is slated to be announced in 2019.
What does the integration of these three rewards programs mean for members? For one thing, SPG points will be transferred into the new program at a ratio of 1 to 3. In essence, members' SPG points will be tripled. All members will be able to earn and redeem points across all three brands, giving them access to rooms in 6,500 hotels around the globe. They will also be able to earn points on incidentals as well as stays, something that in the past was reserved just for certain brands.
This news came on the heels of announcements for two new credit card offerings: The Chase Marriott Rewards Premier Plus card being launched on May 3rd and the Starwood Preferred Guest American Express Luxury card coming out in August. These new cards are designed to go hand in hand with the new rewards program.
It has also been suggested there may be new benefits and features coming out for the existing credit cards in these programs, such as the Marriott Rewards Premier card and the Marriott Consumer credit card. Expect more news on that in August as well.
Award levels, elite status and more
When it comes to their account members, Marriott Rewards, Ritz-Carlton Rewards and SPG will be streamlining things by combining them all into one account in August.
People may be wondering what is happening with the awards levels. Marriot will be rolling out their usual award rates for their Category 1-7 hotels. That said early next year they will also roll out brand new peak and off-peak redemption rates, along with a new Category 8 redemption rates.
What about elite status? People will get a comparable status in the new program starting in August. They also point out that those who combine an SPG and Marriott rewards account may actually end up in a higher elite level.
Transfer partners and bonus miles
When it comes to airline transfers, the good news is that they are not being cut from the program. Beginning in August, they will be adding 15,000 points for every 60,000 points people transfer into airline miles. That means that people will get 25,000 miles to use with their preferred carrier.
And there is more news—there are more partners coming on board. The total number of airline transfer partners is now 40. For Marriott members, this means that they will now be able to fly with Aegean Airlines, Air New Zealand and Virgin Australia. These are airlines that had only partnered with Starwood in the past.
For more information about the changes, head over to this website.