The content is accurate at the time of publication and is subject to change.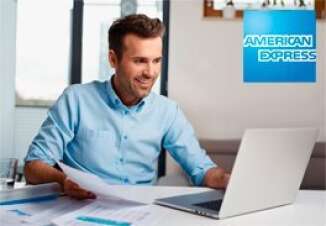 American Express took the top spot when it comes to customer satisfaction in the J.D. Power 2017 Credit Card Satisfaction Study, with Discover and Capital One taking second and third place.
Overall consumer satisfaction when it comes to credit cards has hit an all-time high in the study. This may partially be due to the fierce competition these days among banks and credit card providers sweetening the pot for consumers, with companies offering lucrative sign-up bonuses and perks.
Cash-back is a reward that is resonating with consumers and one that the study suggests is upping the level of customer satisfaction. "It's a really good time to be a credit card customer. Overall satisfaction is up across the board, and growing numbers of card companies and regional banks are coming to the market with new products that offer rich sign-up bonuses, increased cash-back rewards, and new benefits," said Jim Miller, senior director of the Banking Practice at J.D. Power.
"The key for issuers in this highly competitive marketplace is to develop strategies that increase customer satisfaction, which, in turn, decrease attrition and promote higher levels of credit card spend."
This is the 11th year J.D. Powers has released this study, in which they look at six categories to find just how satisfied consumers are with their credit cards. The categories they review are interaction, credit card terms, billing and payment, rewards, benefits and services, and problem resolution.
It's all about cash back baby
For many, cash has always been king, so it's not all that surprising that cash-back is a popular reward for consumers with cards offering cash back getting the highest scores in the study.
What about airline cards and store-branded Visa/MasterCard rewards credit cards? These cards actually scored the lowest when compared to other rewards based credit cards.
Regional banks have been looking to get more traction with consumers which meant competing with big Visa and MasterCard issuers. And it's paying off. They have actually increased the number of cardholders in their portfolio by 24% when compared with the fourth quarter of 2014.
When it comes to satisfaction levels regional banks are also competitive, with only a 10-point difference in satisfaction levels between them and Visa/MasterCard issuers in the U.S.
Some generational divides
There is a generational divide in customer satisfaction, with the over 40 set feeling more satisfied with their cards, while those under 40 are less satisfied.
When it comes to switching credit cards, younger cardholders look for better benefits (38%), while the older ones want more rewards (44%).