The content is accurate at the time of publication and is subject to change.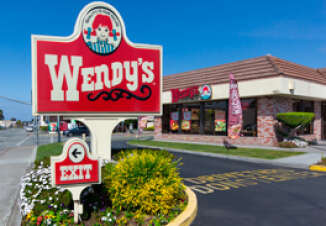 Earlier this year, Wendy's announced a possible hack at their fast food franchise locations, and they are now reporting that they may have been hit harder than they previously thought.
The malware was disabled as soon as it was detected at franchises. Corporate restaurants are clear of the malware, with the hack confined to some franchises.
According to Wendy's, the discovery of more malware is a direct result of their initial investigation delving into unusual payment card activity at some of their locations. Reports have come in suggesting that credit and debit cards that had been used at Wendy's Restaurants, were then in turn used fraudulently at other retailers and merchants.
The investigation
On May 11 Wendy's released their preliminary findings sparked by the possible breach in the winter when malware was found at just under 300 locations in North America in point-of-sale systems. Cyber security issues were either suspected or discovered in 50 additional franchises.
During the investigation they found a version of the malware, which while it was similar in terms of its design, was carried out differently. How did it work? A remote access tool was used to target and then invade restaurants POS system.
Now this malware has been found on the POS systems of some franchise restaurants, and now they believe the number of restaurants affected by the breach in terms of malware and cyber security issues, will be much more than 300.
Company operated restaurants unaffected
At this point it seems that their company-operated restaurants have not been affected by the malware. Why? They suggest that with many of the Wendy's operators and franchisees using third-party service providers to administer their POS systems, the series of cyber security attacks they have found might be linked to their relationships with these vendors.
The hackers used a version of malware that is very sophisticated, as well as hard to uncover. When discovering the new version of malware, the company has disabled, it is still working with law enforcement officials as well as security experts to put the kibosh on the malware.
People who are concerned or have questions can reach out to Wendy's via their toll free number 888-846-9467 or email them at PaymentCardUpdate@wendys.com.