ADVERTISING DISCLOSURE
ADVERTISING DISCLOSURE:
Credit-Land.com is an independent, advertising-supported web site. Credit-Land.com receives compensation from most issuers whose offers appear on our site. Compensation from our advertising partners impacts how and where their products appear on our site, including, for example, the order in which they may appear within review lists. Credit-Land.com has not reviewed all available credit card offers in the marketplace.
August 2022: Credit Cards with
No Balance Transfer Fee
If you carry a balance on more than one card, wouldn't it be nice to consolidate your debt on one card and only remember one due date per month? Having to make only one payment instead of several will make life easier. Plus, you'll save on fees and interest. When you're looking to transfer a balance, a card with no balance transfer fee can save you the most money. While not many banks offer balance transfers with no fee these days, there are always a few such offers out there.
Show more
NB! You cannot transfer a balance between credit cards from the same bank.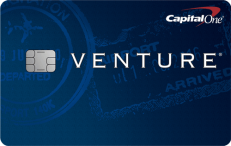 APPLY
on Capital One's secure website
No Balance Transfer Fee Offer
BEST OF August 2022
Click "APPLY ONLINE" to apply now
Enjoy a one-time bonus of 75,000 miles once you spend $4,000 on purchases within 3 months from account opening, equal to $750 in travel
Earn unlimited 2X miles on every purchase, every day
Miles won't expire for the life of the account and there's no limit to how many you can earn
Best No Balance Transfer Fee Offers From our Partners
Today best balance transfer cards with no fee hardly exist as a zero balance transfer fee is a rare benefit, especially in combination with a 0% intro APR on balance transfers. When you are looking for a credit card with no fee for balance transfers, you are most likely after a balance transfer credit card that offers a zero promotional period. It'll be hard to find a card that offers both benefits, so be ready to make compromises.
Show more
Great Offer for Bad Credit

get in August 2022
Click "APPLY ONLINE" to apply now
No annual or hidden fees. See if you're approved in seconds
Building your credit? Using the Capital One Platinum Secured card responsibly could help
Put down a refundable security deposit starting at $49 to get a $200 initial credit line
See more details
HAVE DIFFERENT CREDIT HISTORY?
See offers for your credit:
questions ABOUT BALANCE TRANSFER
CREDIT CARDS
NOT SURE WHICH CARD
TO CHOOSE?
Ask our Experts and get free advice to your email!
ASK QUESTION
get the most OF NO BALANCE
TRANSFER FEE CARDS
Show more
01.

Are no balance transfer fee cards better?

A balance transfer credit card can become a good tool when you need to pay off high-interest debt. Balance transfer cards can offer 0% APRs for more than a year. That means when you move your card balance to one with a zero introductory rate, the interest won't eat your payments and every penny you pay will go directly toward the amount you owe.

However, there's one little thing that can put you off when you research the best balance transfer credit cards - a balance transfer fee.
02.

What is a balance transfer fee?

A balance transfer fee is a fee that's charged when you transfer credit card debt from one card to another, usually with a lower or 0% interest rate. The fee is not optional: it's usually around 3% to 5% of the amount you transfer, and the minimum fee is often between $5 and $10. So transferring a balance of $1,000 will cost you between $30 and $50. The fee is charged by the bank that issues the card you transfer your debt to.

The good thing is that you do not usually have to pay the balance transfer fee in advance. The fee is added to your balance at the time of the transfer, so you can pay it over time as you pay off the balance you've transferred. If you pay off the balance during a 0% promotional period, you won't pay any interest on the balance transfer or the fee.
03.

How does a balance transfer fee work?

When you are approved for a balance transfer credit card, you may have a certain amount of time to transfer your credit card debt onto the new card to take advantage of an introductory offer.

Sometimes timing can play a big part when it comes to balance transfers. First, you may be required to perform a balance transfer within a certain time frame to qualify for the 0% intro APR. The same may apply to the $0 intro balance transfer fees. If the new card waives the balance transfer fee, you need to act quickly if you do not want to overpay when you transfer a balance.

An ideal balance transfer credit card offers:

- 0% intro APR on balance transfers

- $0 intro balance transfer fee

- $0 annual fee

Unfortunately, you can hardly find a card that ticks all of these boxes. So you'll have to do some math to make sure you can actually save money with a balance transfer. Let's say you transfer a $3,000 balance to a new 0% intro APR credit card with a 3% balance transfer fee. The fee would be $3,000 x 3% = $90. So you would begin repayment on your new card with a balance of $3,090. This amount includes the debt you transferred ($3,000) plus the 3% balance transfer fee ($90).
04.

When does a balance transfer fee make sense?

As a general rule, when the interest on your credit card debt costs more than the balance transfer fee, paying the fee makes sense. Just compare the balance transfer fee with your interest savings to see if the fee will help you save money.

If you have a $3,000 balance on a card with a 16% APR and make only minimum payments, you will accumulate more than $450 in interest in one year. A 3% balance transfer fee, or $90, would be worthwhile. However, you need to make sure you will be able to pay off your balance before the introductory rate expires.

Make sure you are dedicated to paying off the balance. Often balance transfer credit cards offer rewards and welcome bonuses, so you may be tempted to make purchases to grab that big sign-up bonus offer. This may become an additional financial burden on your budget, even if the card comes with a 0% intro APR on purchases as well. Also, do not forget about the regular APR that will apply after the introductory period to the unpaid balance.

Make sure you do the math before you accept any balance transfer offer. Just remember that even if you can't pay off your debt by the end of the introductory period, you will still save on interest during the 0% intro APR window.
05.

Are credit cards with no balance transfer fees worth the hassle?

There are normally not many balance transfer credit cards without a balance transfer fee out there. And the coronavirus pandemic reduced offers even more - issuers altered their debt consolidation offerings by adding balance transfer fees or increasing them in some cases. As of today, there are only a few no balance transfer fee offers that also come with a 0% intro APR and most of them are from credit unions.

So today, not only is it hard to find a no balance transfer fee credit card, but you should also be a credit union member to be able to apply for one.

Also, credit cards that have a $0 balance transfer fee may have shorter introductory periods, so you may not be able to pay off your debt in full. In this event, you may actually save more with a credit card that gives a few more months at 0% APR but charges a balance transfer fee.
comments ABOUT NO BALANCE TRANSFER FEE
CREDIT CARDS🜂
must read FEATURED NEWS
AND RELATED RESEARCH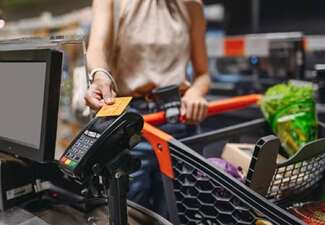 Aug 9, 2022
Rising inflation may have already impacted your household monthly budget. You may have run out of...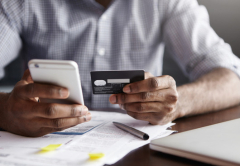 Merrick Bank is a top 20 credit card issuer in the U.S. that offers both unsecured and secured...
EXPLORE
MORE CREDIT CARDS BY CATEGORIES
Thank You, Your Question Has Been Successfully Sent!