ADVERTISING DISCLOSURE
ADVERTISING DISCLOSURE:
Credit-Land.com is an independent, advertising-supported web site. Credit-Land.com receives compensation from most credit card issuers whose offers appear on our site. Compensation from our advertising partners impacts how and where their products appear on our site, including, for example, the order in which they may appear within review lists. Credit-Land.com has not reviewed all available credit card offers in the marketplace.
March 2020. Credit Cards
to rebuild credit
No one is immune to money troubles - most of us have been in a tight financial spot at least once in our lives. Whether it's because of unemployment, illness, divorce or other family issues, or gotten in over your head due to student loans, medical bills or other expenses, your credit score may have suffered. But good news - no matter how far your score has fallen, there is always a way to raise it. Just take your first step towards good credit with offers from our partners below.
Show more
Cards of March 2020
Secured Cards
Unsecured Cards
No Annual Fee
APPLY
our choice
Intro APR on Purchases
n/a
Intro APR on Balance Transfer
n/a
Balance Transfer Fee
See terms
Must have Active Debit Card or Credit Card to qualify.
Instant $500 Credit Line.
No Credit Check.
No Employment Check.
Reports to a Major Credit Bureau.
Fast Online Application.
Bad Credit accepted.
APPLY
on Discover's secure website
our choice
Intro APR on Purchases
N/A
Intro APR on Balance Transfer
10.99% (6 months)
Regular APR
24.49% Variable
Balance Transfer Fee
3% intro balance transfer fee, up to 5% fee on future balance transfers (see terms)*
No Annual Fee, earn cash back, and build your credit with responsible use.
It's a real credit card. You can build a credit history with the three major credit bureaus. Generally, debit and prepaid cards can't help you build a credit history.
Establish your credit line with your tax return by providing a refundable security deposit of at least $200 after being approved. Bank information must be provided when submitting your deposit.
Automatic reviews starting at 8 months to see if we can transition you to an unsecured line of credit and return your deposit.
Earn 2% cash back at Gas Stations and Restaurants on up to $1,000 in combined purchases each quarter. Plus, earn unlimited 1% cash back on all other purchases – automatically.
Get 100% U.S. based customer service & get your free Credit Scorecard with your FICO® Credit Score
INTRO OFFER: We automatically match all the cash back you've earned at the end of your first year.
Get an alert if we find your Social Security number on any of thousands of Dark Web sites.* Activate for free.
Click "APPLY NOW" to see rates, rewards, FICO® Credit Score terms, Cashback Match™ details & other information.
APPLY
on Citi's secure website
Limited History/No Credit/ New-to-Credit/ Good
our choice
Intro APR on Purchases
N/A
Intro APR on Balance Transfer
N/A
Regular APR
22.49% (Variable)
Balance Transfer Fee
Balance transfer fee applies with this offer 3% of each balance transfer; $5 minimum
The Citi® Secured Mastercard® is a no annual fee credit card that helps you build your credit when used responsibly.
Unlike a debit card, it helps build your credit history with monthly reporting to all 3 major credit bureaus. Once available, you will also have free access to your FICO score online.
Use your card anywhere Mastercard® is accepted — worldwide.
A security deposit is required. Once approved, your credit limit will be equal to your security deposit (minimum of $200).
Get help staying on track with Auto Pay and account alerts.
With Flexible Payment Due Dates, you can choose any available due date in the beginning, middle or end of the month.
Manage your account 24/7 online, by phone, or in our mobile app.
The standard variable APR for Citi Flex Plan is 22.49%. Citi Flex Plan offers are made available at Citi's discretion.
fix credit! NO TIME
TO GET DESPERATE!
Despite the fact that you are drowning in debt and thinking that you are completely and utterly ruined your credit score, there still is a credit card you can apply. In fact there are several options to rebuild bad credit. They are:
Secured cards:
These cards give you a line of credit on the condition that you put down a deposit to act as collateral. That protects the lender in case you default. The deposit is usually equal to the line of credit you will be granted. Most secured cards report to credit bureaus, so your regular payments and good use of the card will help your credit score go up. Just make sure the secured card you choose reports to credit bureaus - and beware of high fees. Choose a card that charges reasonable fees.
Becoming an authorized user on another account:
Think of it like getting someone to cosign a loan for you. If you have a family member who is willing to apply for a credit card and add you as an authorized user, your careful and responsible use of that card can help your credit score. This is known as "piggybacking", and it's a legitimate way that many people give their credit a lift when they get stuck with a low credit score.
Co-branded or shopping credit cards:
Constantly shopping on line you probably thought about getting a credit line from your favorite or one of the popular retailers, like Walmart, Fingerhut, Gettington or some others. Rebuilding credit with shopping credit cards is as real as ground under your feet. Wise and responsible credit use always works when it comes to credit repair. So applying for a shopping credit card to rebuild credit can be a good choice.
Prepaid cards:
Although these cards do not help your credit get better, they are a good option if you cannot get another type of credit card due to damaged credit. They offer the convenience of a credit card but are available to anyone - no credit check is needed. Use a prepaid card while you get back on your feet financially for those situations where you really need to pay for purchases with a card.
Small purchases, on-time payments, responsible use
Rebuilding credit takes patience and diligence. The key is to find the card that works for you and use it carefully and responsibly. That means doing a few things over several months or years, depending on how damaged your credit is. Make small purchases and pay off your balance on time to be more creditworthy.
Making small purchases means not spending more than you can easily pay off each month. If you get a secured card or get a card as an authorized user - you do need to use the card to make purchases to fix your credit history. Avoid the temptation to make purchases you cannot afford to pay off.
Always make payments on time - this is very important when you are repairing credit. It is a good idea to set up automatic payments so you never miss a due date. Depending on the card you use, you can also often set up text and email alerts so you know when a payment is due.
Using your card responsibly means staying under the credit limit and abiding by the credit card agreement. In time your credit score will bounce back and reflect your responsible use of credit. Credit card issuers will see that you are a good risk and that you are very likely to pay your debt.
Once you raise credit score, you will be eligible for lower rates, more rewards, and different credit cards. But you do have options to repair your credit, so take advantage of the one for you now.
Show more
Don't know
what to choose?
FIND A CREDIT CARD FOR YOUR NEEDS IN 3 EASY STEPS!
USE TOOL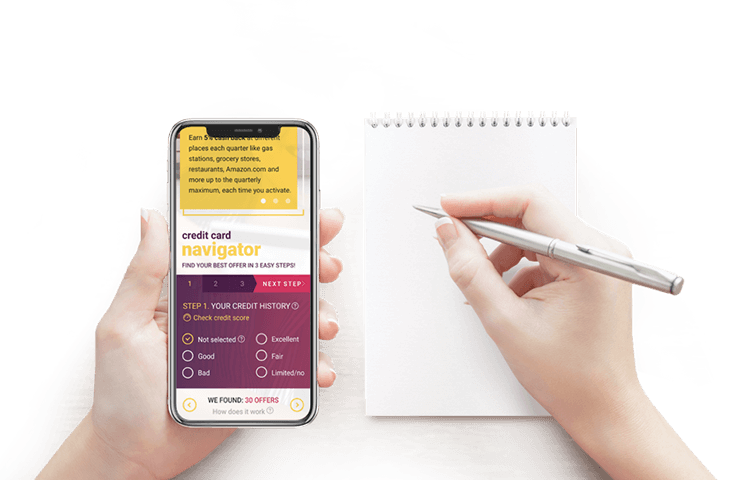 questionsABOUT CREDIT CARDS
TO REBUILD CREDIT
NOT SURE WHICH CARD TO CHOOSE?
Ask our Experts and get free advice to your email!
ASK QUESTION
commentsABOUT CREDIT CARDS
TO REBUILD CREDIT
must read FEATURED NEWS
AND RELATED RESEARCH
Mar 26, 2020
While credit limit increases may happen automatically, there are times when you may want to ask for...
Days are getting longer, snow is melting and you already feel the lightest breath of warm breeze on...
EXPLORE MORE CREDIT CARDS BY CATEGORIES