ADVERTISING DISCLOSURE
ADVERTISING DISCLOSURE:
Credit-Land.com is an independent, advertising-supported web site. Credit-Land.com receives compensation from most issuers whose offers appear on our site. Compensation from our advertising partners impacts how and where their products appear on our site, including, for example, the order in which they may appear within review lists. Credit-Land.com has not reviewed all available credit card offers in the marketplace.
Best Credit Cards with
0% Intro APR on Balance Transfer

from Our Partners

Balance transfers are the best way to save money if you have good or excellent credit history but carry a balance on your card. With a high interest rate, it can take decades to pay off your debt, but with an intro 0% interest rate on balance transfer offer from a reputable bank, you'll pay off your balance much faster.

Show more

Note that these offers are for GOOD & EXCELLENT credit only. For lower credit score offers

click here

CHOOSE YOUR CREDIT HISTORY: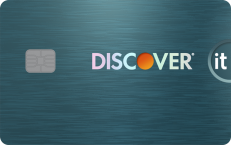 APPLY
on Discover's secure website
0% Intro APR:
Balance Transfers & Purchases
GREAT REWARDS
INTRO OFFER: Unlimited Cashback Match – only from Discover. Discover will automatically match all the cash back you've earned at the end of your first year! There's no minimum spending or maximum rewards. You could turn $150 cash back into $300.
Earn 5% cash back on everyday purchases at different places each quarter like Amazon.com, grocery stores, restaurants, gas stations and when you pay using PayPal, up to the quarterly maximum when you activate. Plus, earn unlimited 1% cash back on all other purchases – automatically.
NEW! Discover helps remove your personal information from select people-search websites. Activate by mobile app for free.
Best Balance Transfer Credit Cards
Many credit cards offer promotional 0% rates on balance transfers. Promotional periods vary from 6 to 21 months, depending on the offer. So you may have almost two years to pay off your debt. Also, 0% balance transfer credit cards may come with 0% intro APRs on purchases, with rewards and no annual fees. Below you can compare credit cards to find the best offer for you.
Show more
LONG 0% INTRO APR ON BALANCE TRANSFERS
TO GET IN August 2022
No Late Fees, No Penalty Rate, and No Annual Fee... Ever
0% Intro APR for 21 months on balance transfers from date of first transfer and 0% Intro APR for 12 months on purchases from date of account opening. After that the variable APR will be 16.99% - 26.99%, based on your creditworthiness. Balance transfers must be completed within 4 months of account opening.
There is a balance transfer fee of either $5 or 5% of the amount of each transfer, whichever is greater.
See more details
HAVE DIFFERENT CREDIT HISTORY?
See offers for your credit:
questionsABOUT BALANCE TRANSFER
CREDIT CARDS
NOT SURE WHICH CARD
TO CHOOSE?
Ask our Experts and get free advice to your email!
ASK QUESTION
balance transfers 101: WHAT IS A BALANCE TRANSFER
AND HOW IT WORKS?
For people stuck paying high interest rates on their credit cards, a balance transfer credit card can become a great way to avoid interest payments and save money. With an introductory 0% APR balance transfer offer, you can move your debt from one credit card with high interest to a new card that has better terms and lower interest rates.
Moving your debt to a new interest-free credit card can help you save on interest, provided you pay off the card balance in full by the end of the promotional rate and you do not miss monthly payments.
Show more
01.

What is a balance transfer?

With a balance transfer, you are literally moving your balance from one card to another, usually with a lower or 0% introductory interest rate. You can use a 0% intro APR offer to pay off that debt from the holidays, a large purchase, or a high-interest card. You might want to transfer balances when an introductory period on one card ends in order to extend the benefits of low interest.

You also may want to consolidate debt by moving multiple credit card balances to one card, so you have fewer bills to pay each month. If your credit limit allows you to accommodate your combined balances, it will make your life simpler and your credit card balance easier to pay off.
02.

Cost of a balance transfer

Nearly all balance transfer cards require a 3%-5% balance transfer fee. The most common balance transfer fee is 5% of the amount transferred. And a rarely offered, but desired by all - a $0 balance transfer fee.

No fee balance transfer credit cards are offered by a few issuers and may have some additional requirements. In most cases, you will need to complete a balance transfer within an allotted period of time to be able to qualify for the $0 balance transfer fee. But in general, $0 balance transfer fee credit cards most likely will not offer 0% intro APRs on balance transfers.
03.

Balance transfer rules

While it is rather easy to transfer balances between two credit cards, there are some nuances you should know about how to make the transaction a success.


- Balance transfers between credit cards from one bank are not allowed. Even if they're co-branded credit cards.

- It takes up to 14 days on average to complete a balance transfer.

- You cannot transfer more than the available credit limit on your new balance transfer credit card. If you try to do that, your transfer will be canceled, or a lower amount will be transferred.

- Balance transfer does not close or cancel your old credit accounts from which you transfer. You will still need to make all minimum monthly payments on all cards while you are transferring and when the transfer is completed until you close those cards.

- There usually is a 3%-5% balance transfer fee that is added to the transferred amount.

- If you do not pay off the transferred balance by the end of the introductory period, a go-to APR will apply to the remaining balance.

- If you make a late payment or miss a payment, you may lose your 0% intro APR and the issuer can charge you a late payment fee and apply a penalty interest rate to the remaining balance.

- Some issuers may require you to complete all balance transfers within a certain period in order to qualify for the 0% intro APR offer.

- Balance transfers won't earn rewards. But a balance transfer credit card can have a solid rewards structure, which makes it more attractive to hold long-term.
04.

Do balance transfers affect your credit?

When you pay off your credit card debt, you can increase your credit scores. Since your credit utilization makes 30% of your score, the less you owe, the better. However, a balance transfer can do both: hurt and help your credit. But in the end, a balance transfer may improve your credit and get you higher credit scores.

Your credit scores may drop by a few points when you apply for a balance transfer credit card and then perform a balance transfer. For example, if you are approved for a credit card with the starting credit limit of $3,000 and transfer that same amount, you'll be using 100% of your available credit on that card. Experts recommend keeping your credit utilization below 30% for each individual active credit line and overall. If you close your old credit account, your ratio will become even higher, which can result in a credit score drop

To minimize damage to your credit score, keep your existing credit accounts active (at least for a while, until you see your credit score going up). Be very careful when you want to close your old credit account. If you close your oldest account, that may have a significant effect on the length of your credit history and as a result, on your credit score.

As you pay off the balance on your new balance transfer credit card, you should see your credit score going up. Try not to change purchases to your new credit card. Focus on paying off your debt and not increasing it and then the balance transfer will become that tool for improving your financial position and net you a higher credit score.
commentsABOUT BALANCE TRANSFER
CREDIT CARDS🜂
must read FEATURED NEWS
AND RELATED RESEARCH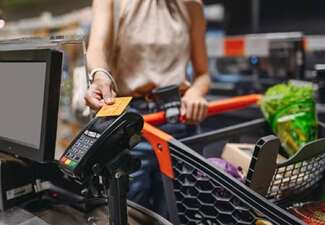 Aug 9, 2022
Rising inflation may have already impacted your household monthly budget. You may have run out of...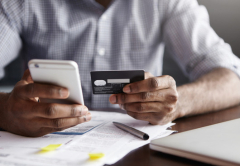 Merrick Bank is a top 20 credit card issuer in the U.S. that offers both unsecured and secured...
EXPLORE
MORE CREDIT CARDS BY CATEGORIES
Thank You, Your Question Has Been Successfully Sent!