The content is accurate at the time of publication and is subject to change.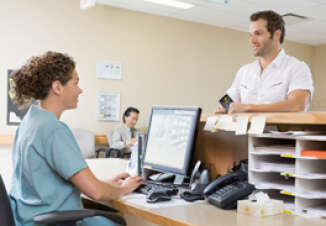 A report by the Consumer Financial Protection Bureau (CFPB) illustrates the impact of medical debt on people's credit ratings, and the agency's director is calling for credit bureaus to provide them with reports to ensure the accuracy of their records.
"Getting medical care should not make your credit report sick," said CFPB director Richard Cordray. "It's hard for consumers to navigate the medical debt maze and come out with a clean credit report on the other side."
The CFPB's report found that 43 million Americans carry negative information on their credit reports due to overdue medical debt. However, many of them are not even aware that the debt is there. Often, disputes between care providers and insurers result in a debt that the consumer is never made aware of until they receive a call from a collection agency—or see the debt on their credit report. The CFPB report indicated that most medical collections items stem from third-party debt collectors.
Other key findings of the report:
52% of all debt on credit reports is due to medical expenses.

One in five credit reports lists overdue medical debt.

15 million people have no negative information on their credit reports except for medical debt.

The average medical debt on a credit report is $579. In contrast, the average non-medical debt on a credit report is $1,000.
Special challenges for consumers with medical debt
The CFPB said that medical debt can be difficult for people to deal with, due to several factors. These include the complex process that occurs when medical debt is incurred. Medical billing is complicated because one trip to the hospital can result in multiple bills. In an emergency, for example, the ambulance will bill separately, the attending physician may bill separately, and the hospital will issue its own charges. When patients have insurance, they often aren't aware of the complex payment processes happening after they are discharged.
This is compounded by the fact that the system for reporting overdue medical debt is inconsistent, said the CFPB. There are no standards for medical debt reporting, and the time it takes for an overdue bill to land with a collections agency varies greatly. It can be as soon as 30 days after non-payment, or as long as 180 days. In addition, debt collectors sometimes "park" medical debt on people's credit reports in an attempt to get them to pay—a practice the CFPB said is harmful to consumers.
The CFPB also released a consumer advisory on how to keep medical debt in check. It can be found here.