The content is accurate at the time of publication and is subject to change.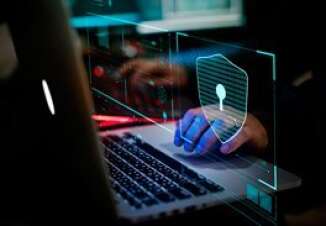 Macy's is the latest retailer to be hacked by Cyber thieves. In this case, they broke into consumers' profiles on Macys.com, giving them access to some people's credit card and debit card information. The breach reportedly occurred between April 26 and June 12, 2018.
Cyber thieves were not only able to access customers credit and debit card information, they also got their expiration date, name, address, phone number, email address and date of birth. Since Macys.com does not store social security numbers or payment card verification values (CVV) in its system, hackers could not get this information.
Macy's has reached out to American Express, Discover, Visa and MasterCard to give them information about debit and credit cards that may have been compromised by this breach.
How it happened
The cyber event was discovered on June 11, 2018, when the system alerted them about suspicious activity happening in some of their consumer profiles. At that point they blocked those profiles and began an investigation, finding that some profiles had been compromised.
People who have been affected by the hack will get an email letting them know that their profile is frozen. Those profiles will remain on hold until the customer changes their password for the account as a preventative measure.
Protecting yourself
Until more is known, they suggest that people check their payment card statements and credit reports to catch fraud and identity theft early. Also, if they notice any issues that seem out of the ordinary, reporting it as soon as possible is important.
Macy's also suggests that people contact the issuer of their payment cards to let them know that their card has been compromised, as well as seek advice on how to protect their payment cards and bank accounts.
Part of protecting against fraud and changing passwords on a regular basis is also part of keeping personal information safe.
Credit monitoring
People who have been affected by the cyber event are being given access to AllClear ID, an identity protection service, for free. They will have access to the services for a year.
People whose information was compromised can sign up for the monitoring service either by going to the website or calling 1-855-861-4018.