The content is accurate at the time of publication and is subject to change.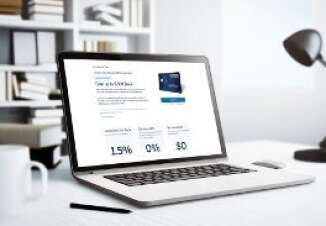 The American Express Cash Magnet card is the newest card in the Amex line up, offering people unlimited 1.5% cash back on everything from a night out on the town and a stop at the gas station to airfare and hotel stays. To celebrate the launch of this new card, new cardholders can also earn up to $300 cash back bonus until July 18.
How do cardholders earn the time-limited bonus? Once they spend $1,000 over the first 90 days of having the card they earn $150 in cash back. They then earn another $150 in cash back once they spend $6,500 during the first year. Cash back can be redeemed for a statement credit.
This new card was designed to provide people with a streamlined and easy way to earn cash back. "Our award-winning cash back products have always kept our customers' needs front and center," said Kartik Mani, Executive Vice President, Global Consumer Lending, American Express.
"Today, we are excited to introduce the Cash Magnet card, which offers compelling, unlimited cash back on purchases, with the exceptional experience and backing of American Express," he added.
A feature offering more choice
Regardless of what they buy, people will earn 1.5% cash back, and the American Express Cash Magnet card also comes with a new feature called Pay It Plan It.
With Pay It Plan It, people get to choose how they want to pay for their purchases. When they buy an expensive item—whether it's a new appliance or piece of jewelry—they can choose to pay for it over time, without having to pay a fee or interest.
On the other hand, they can also opt to pay for smaller purchases as soon as they show up on their bill.
More features
People who are approved for the American Express Cash Magnet card will also be able to take advantage of the features that typically come with American Express credit cards. This includes getting a free ShopRunner membership, as well as being able to sign up for Amex Offers, which gives them additional rewards when eating out, shopping and traveling.
There is no annual fee for this card. More information is available here.