The content is accurate at the time of publication and is subject to change.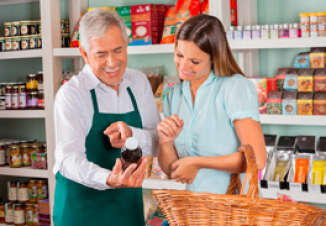 Shopkeepers may already know this, but consumer spending was up last year according to a new study by JPMorgan Chase, finding that local day-to-day spending was up 2.3% in December 2015. This is good news considering the study also found that for most of 2015 there had been a spending downturn. Even with this good news, some cities like Atlanta, did better than others, including Houston.
What's interesting about the JPMorgan Chase Local Consumer Commerce Index (LCCI) is that they use actual credit and debit card spending to generate results, reviewing 14 billion anonymized accounts. For this report they focused on 15 cities across the U.S, including Atlanta, Chicago, Columbus, Dallas, Denver, Detroit, Houston, Miami, Los Angeles, New York, Phoenix, Portland, San Diego, San Francisco, and Seattle.
All the cities showed an upswing in growth for the first time since January 2015, with growth occurring across the boards. Along with this trend,small businesses did well too, contributing 1.7 percentage points of the 2.3% of growth at the end of the year. Were there any other bright spots? Yes, lower income consumers and young consumers added 40% of the overall growth in December.
Atlanta hits a growth spurt
While all the cities in the study saw an upswing in spending, Atlanta showed the most growth with 5.1% year-over-year growth. This was a real turnaround for the city, which had experienced declining growth and low growth rates throughout 2014.
But Houston had a problem. It experienced the slowest growth, going up just 0.3%, a surprising downturn given the fact that it had the highest growth rate in 2014.
However, small businesses had the fastest growth rate in the Detroit metro area, experiencing a 9.2% year-over-growth. On the other hand, large businesses showed the best growth in Portland, with a 14% growth spurt.
The LCCI includes data gleaned credit and debit cards, rather than relying on people self-reporting their spending habits. The study also captures data in the retail and services sectors, which includes everything from food trucks and new businesses, to personal services. They also look at different aspects of consumers, including consumer age and income, business size and product type, and location.