The content is accurate at the time of publication and is subject to change.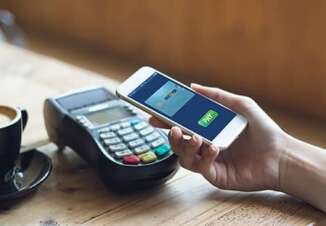 If you have a Discover it card with 5% Cashback Bonus, you can now activate bonus categories for the third quarter. If you are not a lucky Discover cardholder, it's good time you consider becoming one.
Discover has announced 5% cash back categories for the third quarter. They are Gas Stations and Digital Wallets. There are four Discover cards with a 5% cash back reward program: Discover it® Cash Back, Discover it® Balance Transfer, NHL® Credit Card, and Discover it® Student Cash Back.
The process of earning 5% cash back is pretty simple: you activate current bonus categories and earn elevated cash back when you shop in those categories. Your earnings at 5% cash back rate are limited to $75. Which is, your spending in 5% bonus categories is capped at $1,500 in purchases. When you exceed the cap, you will continue earning 1% back in current bonus categories. All other purchases will always earn 1% cash back.
If you do not activate quarterly bonus categories, you will earn the base 1% cash back on all purchases. Discover usually opens activation one month before the new quarter kicks in, so you have plenty of time to activate bonus categories. If you are late with activation, don't worry. You can activate current categories during the current quarter. You will simply have less time to maximize your earnings at 5% rate.
Thus, you still have time to activate Q2 categories, which are restaurants and wholesale clubs. Plus, now, as Q3 bonus categories has been revealed, you can activate Q3 categories: gas stations and digital wallets.
To activate Discover 5% categories, you need to log in to your credit card's online account. You can also use Discover's 5% cash back calendar page to see current bonus categories and to activate.