The content is accurate at the time of publication and is subject to change.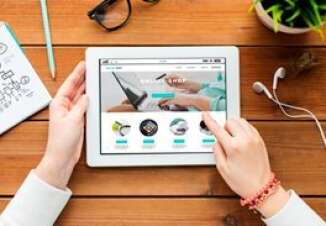 Amazon has teamed up with American Express to roll out a new credit card for businesses. The Amazon Business American Express Card offers cardholders a variety of benefits and rewards, including 3%-5% back on purchases made via the Amazon websites, and Whole Foods Market. They also earn 2% when using their card at gas stations, wireless providers and restaurants in the U.S, and on all other purchases, they get 1% back.
With the Amazon Business American Express Card, the enhanced rewards are based upon whether or not the cardholder is an Amazon Prime member. Businesses that are part of the Amazon Prime program get 5% back on purchases made in the United States at Amazon websites including Amazon.com, Amazon Business, and Amazon Web Services. Purchases made at Whole Foods Market are also eligible. They can also opt to get 90-day payment terms on these purchases and forgo the 5% back. Business Prime members are also eligible for these benefits.
On the other hand, individuals who are not Amazon Prime members get 3% back, or they can opt for 60-day payment terms on purchases made via Amazon Business, Amazon Web Services, Amazon.com, and Whole Foods Market.
As a bonus, once they get their new credit card Prime members get a $125 Amazon.com gift card, while those who are not get a $100 Amazon.com gift card.
Getting 2% back and more
When cardholders pull up to the gas station or eat out at restaurants in the United States they also get 2% back. Wireless service is a necessary expense for many businesses, and in keeping with this theme, businesses are also eligible to get 2% back on purchases for their wireless telephone services. The only caveat is that the service must be bought directly from service providers based in the U.S. And all other purchases net them 1% back.
Getting employee cards is important to some small businesses, and they can get extra Amazon Business American Express Cards for their employees at no added fee.
When it comes to tracking purchases cardholders also get access to line-item details for their purchases, including quantity and cost per item. They have also included Spend Manager and Connect to Quickbooks in the cards package.
Redeeming rewards
When it's time to cash in their rewards cardholders can go shopping at Amazon Business and Amazon.com, but they can also use them to pay off purchases on their statement