The content is accurate at the time of publication and is subject to change.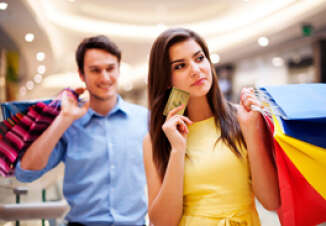 American Express and Costco are ending their relationship, with the split slated to take effect on March 31, 2016.
Until next year, it's business as usual at Costco which will continue accepting only American Express credit cards at their stores across the U.S and on costco.com. The website has always taken all major credit cards including Visa and MasterCard, but American Express has been the only credit card available for use in Costco stores for the last fifteen years.
For Costco customers the unique partnership meant that they could not leave home without their American Express card, unless they wanted to pay with cash or a debit card when they shopped at the warehouse club.
The pair also have a co-branded credit card, which can be used at Costco as well as other retailers.  Cardholders can use the card wherever American Express is accepted until next year as well. It remains to be seen if Costco will strike up a new exclusive deal with another issuer or if they will start accepting all major cards.
Irreconcilable differences
The reason for the split according to American Express, was because they couldn't come to terms that either party could live with.
"Taking a very disciplined approach, we began discussions on a possible renewal with Costco well in advance of the contract expiration. However, we were unable to reach terms that would have made economic sense for our company and shareholders," said Kenneth I. Chenault, chairman and CEO of American Express.
"Instead, we will focus on opportunities in other parts of our business where we see significant potential for growth and attractive returns over the moderate to long term," he added.
Costco Wholesale Corporation is a membership-only warehouse club, headquartered in Issaquah, Washington. It was founded in 1976 in San Diego as the Price Club, and today it has 671 warehouse clubs, located in the U.S, as well as United Kingdom, Australia, Canada, Taiwan, South Korea, Japan, Spain and Mexico.
American Express is a multinational financial service company, headquartered in New York City, and is best known for its charge and credit cards.