The content is accurate at the time of publication and is subject to change.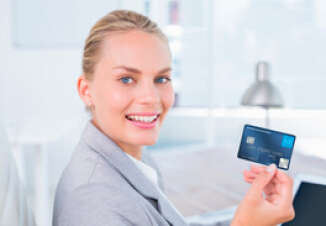 American Express and Charles Schwab are rolling out two new co-branded credit cards designed especially for the brokerages firm's clients. The cards offer up to 40,000 in bonus points, 1.5% unlimited cashback on purchases. Cardholder's cashback can be deposited directly into the cardholder's account.
Once they sign up and are approved, cardholders are eligible for the 40,000 bonus points which will be deposited into their account once they spend $3,000 during the first three months of membership. People also get an additional $100 bonus deposited into their account once they spend $1,000 during the same period.
They can then redeem their rewards points for deposits by Schwab into their brokerage account which is linked to their credit card. The rate of transfer is $12.50 for every 1,000 points. The card also comes with rewards and benefits like other kinds of American Express cards.
Getting the cards
To get the American Express Platinum Card for Schwab people must be a client of the brokerage firm and have an eligible brokerage account. This includes individuals who are working with registered investment advisors.
People can then apply for the card, and once approved have the option to integrate their card with their technology. To apply, people can visit the investor services webpage or Advisor Services webpage. They can also apply digitally via mobile phone or tablet.
Bonuses and rewards
This is the end result of a multi-year deal the Schwab and American Express signed last year creating an exclusive partnership.
"Designed with the Charles Schwab customer in mind, these new cobrand cards will have attractive benefits and all the service and security of American Express," said Eva Reda, senior vice president, Cobrand Partnerships at American Express. "Since different clients have different spending and credit needs, we are offering two cards for them to choose from, both with features that provide for cash deposits by Schwab directly into clients' eligible Schwab brokerage accounts."