The content is accurate at the time of publication and is subject to change.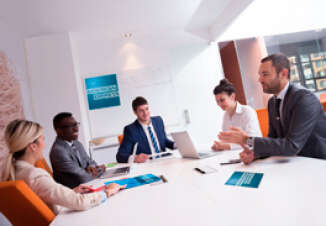 American Express has announced the rollout of American Express Grow Global, an initiative designed to help mid-sized companies move into exporting by giving them information on the ins and outs of getting started and connecting them with industry insiders.
Amex will be kicking off American Express Grow Global in June with two events in Chicago and Atlanta, each one offering panels and speeches, as well as a chance to meet with over 25 industry representatives. This program is a way to help businesses better understand the benefits of exporting and upping revenues.
"Exporting represents a $928 billion opportunity for U.S. mid-sized companies over the next 10 years, yet only 17% of middle market firms currently trade internationally," said Susan Sobbott, president, Global Corporate Payments, American Express. "The Grow Global program is designed to help demystify the complexities of exporting, and help companies seize the opportunities available by tapping into markets outside the U.S."
Who is eligible?
The American Express Grow Global series targets companies that are new to exporting, but it is also open to companies who have already taken the international sales plunge and want to learn more.
Free events, online resources, and webinars are part of the program. They are also providing the leaders of mid-market companies with access to both exporting officials and international buyers.
Along with these resources, the program will also provide company owners with mentoring and face-to-face meetings with industry experts and successful exporters, who will give them insight on exporting, including:
Attaining lucrative international clients

Navigating private and government resources

Averting pricey mistakes

Increasing opportunities

Leveraging marketing and sales
People can access this content at  American Express website where they can also find:
How-to guides

Resources created by government and other organizations

Details on upcoming Grow Global events
Middle market companies integral to the economy
Typically middle market companies generate somewhere between $10 million and $1 billion in revenues each, and according to census data. This segment of the market make up 29% of all revenues generated by U. S based business.