The content is accurate at the time of publication and is subject to change.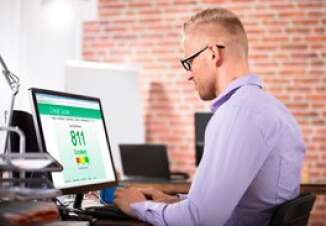 Are you trying to increase your credit score? If so, you are not alone, according to a new study from Discover that finds that 61% of Americans are actively working toward upping their credit score. While all the generations are engaged in increasing their score, millennials are leading the way, with 83% working toward having a better score.
But it's the younger millennials falling in the 18 to 21 age range that are laser focused on their credit score, outpacing everyone with 87% taking the steps they need to get their score where they want it to be. Where are the other generations? The study found that 66% of Gen X and 34% of Baby Boomers are actively working on their scores too.
This interest in upping financial health by younger folks could bode well for the future. "As awareness of credit scores continues to grow among consumers, it's particularly encouraging to see the younger generation's dedication to improving their scores," says Jeff Bielski, vice president of marketing at Discover. "Building credit at a young age can be beneficial down the road when it comes time for some of life's big moments, like buying a home or a car or renting an apartment."
Awareness is up
Are Americans generally aware of their credit standing? Yes, 85% of Americans know where they are at when it comes to their credit score, which is up 12% from last year. In this area, Baby Boomers led the way, with 91% acknowledging that they know their credit standing.
Right behind them at 86% was Gen X, and last but not least, 77% of millennials had a handle on their credit standing.
What's your credit score?
When asked about their credit score, 71% of all the generations said that their credit score was in the good to the exceptional range (670 and up), while 30% said it was in the exceptional category and 10% said they were in the fair to poor range (669 or below).
When they looked at the generational breakdown, they found that 52% of Baby Boomers said their score was exceptional, compared to 28% of Gen X and 11% of millennials.
Just 8% of Baby Boomers said they had a fair or poor credit score, while 24% of millennials and 25% of Gen X said the same.
The study was conducted by Research Now SSI for Discover. It was carried out via the internet, between June 9 and June 19, 2018. For this study, they interviewed 2005 adults living in the U.S.