The content is accurate at the time of publication and is subject to change.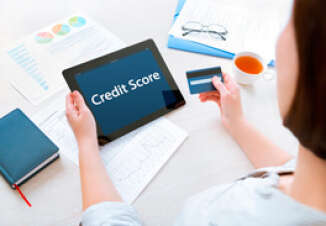 Are you happy with your credit score? If the answer is no, then you are not alone, with one third of Americans feeling the same way, according to a new study. And for 28% it's standing in the way of their financial goals. This trend marks a significant upswing in credit score discontent when compared with the numbers from last March.
The Chase Slate 2016 Credit Outlook Survey looked at people's perceptions around credit scores and credit health, finding that while they are feeling rather discontent. They are planning on doing something about it though with 59% believing a higher score will make them happier, and they want their happiness factor to go up sooner than later.
"I am encouraged to see that so many Americans are motivated to improve their credit score this year, chiefly because healthy credit can open doors in the short-term, long-term and throughout one's lifetime, really. With more men and women on the path to achieving their goals, that happier life they're seeking could be closer within reach," says Pam Codispoti, President, Consumer Branded Cards, Chase Card Services.
Getting a handle on credit health – or not
This year doing what it takes to boost credit scores is definitely in style, with 82% of people who are unsatisfied with their current credit score wanting to get it up over the coming year. But they are not alone with 66% of all respondents, whether they have credit score angst or not looking to improve their score too.
Have they thought about how they are going to do it? Yes, over one-third have a plan in place that they believe will get them where they want to go in terms of creditworthiness, and 69% believe that the financial choices they are making now will increase their score going forward.
While some people are being proactive when it comes to getting their credit health on course, some are still in the dark – and want to stay there. Forty percent reporting that they have no idea what their current credit score is, while 30% haven't looked at their credit score at all over the past twelve months.
Fear is getting in the way for some, with 20% of people staying in the dark reporting that they don't want to look at their score because they are afraid what they will find out. This is up 5% from the same time last year.
The generational divide
When looking at the different generations, the study found that Millennials are happier with their scores than Gen Xers, with 43% of Gen Xer's unhappy, while just 29% of Millenniasl believing it should be better.
But even though Millennials are feeling happier with their scores, they are also the most motivated to get it up and they have a plan in place they believe will work.
The Chase Slate 2016 Credit Outlook Survey was conducted online by Stratalys Research between December 2 and 15, 2015, using a sample of 1,000 people aged 18 and up.