The content is accurate at the time of publication and is subject to change.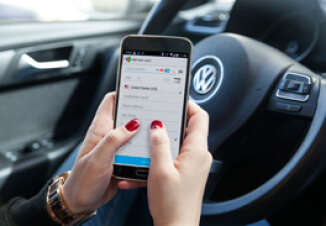 Starting this summer, Android Pay, a new mobile wallet by Google, will allow people with Android Phones to buy everything from airplane tickets to a latte with their phones or an Android App. MasterCard will be powering up Android Pay giving it the ability to securely make payments whether users are paying with a credit, debit or prepaid card.
With more and more people looking to use their mobile devices as virtual wallets this partnership is seen being a big win for consumers and businesses. "With the MasterCard Digital Enablement Service (MDES) and Android Pay, we can now use secure tokens to easily enable payments from a consumer's connected device. Today's news extends consumer choice and drives further ubiquity of payments on devices," said Ed McLaughlin, Chief Emerging Payments Officer, MasterCard."
Both MasterCard and Visa cardholders will be able to use Android Pay if their device is running KitKat (4.4) or higher.
Mobile payments on Android
Each time a purchase is made with Android Pay a token is created using their phone in a similar fashion to when iPhone users make a payment with Apple Pay. With this token, no actual credit card data is shared with the merchant, giving users an additional level of security when making purchases.
MasterCard's Digital Enablement Service is the foundation for the technology used in Android Pay. They first introduced contactless payment systems over ten years ago, and in 2013 began giving merchants free access to their free digital enablement platform. Currently this technology is accepted at three million businesses located in 68 countries.
Issuers on board
U.S Bank and USAA are among the first issuers providing their credit and debit card customers with access to Android Pay. Both are excited to be part of this initiative. "We're proud to be helping our customers tap into exciting new ways to pay," said Shailesh Kotwal, vice chairman and head of U.S. Bank Payment Services. "Android Pay gives our customers added value by providing another way to use their U.S. Bank credit and debit cards to pay for purchases with their mobile devices."
"We're committed to delivering simple and secure payment experiences for our members, which is why we are moving so quickly to integrate our cards with Android Pay," said Vikram Parekh, assistant vice president of credit card development at USAA. "Android Pay is opening up the mobile payment experience to Android users."