The content is accurate at the time of publication and is subject to change.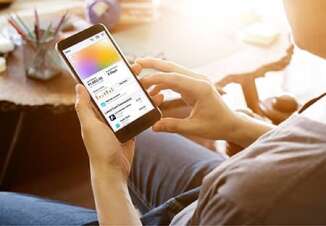 Apple decided to move forward with offering more banking products to its customers. Apple Card will soon let users increase their rewards in Apple Wallet by depositing their Daily Cash in to a new high-yield Savings account from Goldman Sachs.
The new Savings account will have no fees, minimum deposits or minimum balance requirements. Plus, it will allow Apple Card holders to automatically save Daily Cash in the Savings account.
"Savings enables Apple Card users to grow their Daily Cash rewards over time, while also saving for the future," said Jennifer Bailey, Apple's vice president of Apple Pay and Apple Wallet. "Savings delivers even more value to users' favorite Apple Card benefit - Daily Cash - while offering another easy-to-use tool designed to help users lead healthier financial lives."
Apple Card holders will be able to easily set up to automatically deposit their Daily Cash into the Savings account or continue to have it added to their Apple Card in Wallet. The destination of Daily Cash can be changed any time. If there is a need, users can also deposit additional funds into their Savings account through a linked bank account or from their Apple Cash balance.
Funds withdrawal from the Savings account is also possible at any time with no fees. Users can transfer funds to their linked bank account or to their Apple Cash card.
Apple did not yet disclose what interest rate would be paid out on Savings accounts. However, based on the similar saving account products from competitors, we can expect APYs in the range from 2% to 3%.