The content is accurate at the time of publication and is subject to change.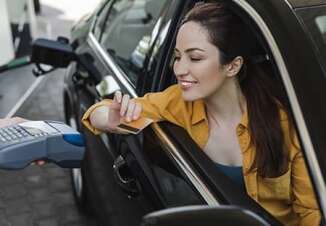 If you drive a lot or are planning to get in the car and hit the roads this summer, you might want to get a gas card to save a buck or two at the pumps. But before you sign up, consider regular credit cards with gas rewards instead.
According to AAA, the national average price of gasoline has risen 5.2 cents per gallon in the last week, averaging $2.94 per gallon today. The national average is up 6.9 cents per gallon from a month ago and stands $1.15 per gallon higher than a year ago.
The reasons for such an unwelcomed tendency are rising oil prices, the COVID-19 pandemic, the switch to summer gasoline, and recovery in gasoline demand. Experts say that the increase in gas prices is likely to continue into the future and there is a possibility of a $3 per gallon national average as demand remains strong and Americans take to the roads.
If you are one of those who are planning to get in your car this summer, you might want to pay attention to gas prices, especially if intending to apply for a gas credit card. Here's the thing: many gas credit cards will give you cents off per gallon. The discounts range between 3 cents and 10 cents, with an average of 6 cents off. This 6-cent discount from $2.94 amounts to 2% back. If you compare it with last year's average price, the picture would be much better: 6 cents off $1.79 is 3.5%.
Regular rewards credit cards can offer 2% to 5% cash back on gas. So, the higher the gas price, the better the deal on a general-purpose credit card. Plus, rewards credit cards will allow you to earn cash back on other purchases and offer multiple choices to redeem earned rewards.
As gas prices are far from going down any time in the near future, it's sensible to have a credit card that will allow you to save on gas purchases. And even if you are loyal to one gas brand, it would be wise to consider a regular credit card with rewards instead of a gas credit card.