The content is accurate at the time of publication and is subject to change.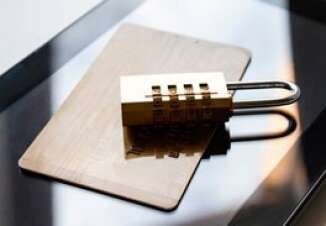 Tis the season for fun, good times and shopping, and whether we like it or not, scammers. To give consumers a leg up on security PCN Bank has released tips to help them get the jump of hackers, scammers, and thieves, looking to cash in on the holiday. These tips include ways to avoid gift card scams, fake websites, fraudulent apps, and phishing attempts.
Between 2015 and 2016, there was a 31% upswing in fraud attempts around the world, starting on Thanksgiving and ending New Year's Eve (according to data from ACI Worldwide). Typically, losses due to fraud are 20% higher over the holiday season, according to the Association of Certified Fraud Examiners, so it's important to be aware.
"With fraud efforts spiking around holiday shipping deadlines and December 25, consumers should take time to educate themselves on popular fraud attempts and how to protect themselves," said Trevor Buxton, a fraud awareness and communications manager and Certified Fraud Examiner with PNC Bank. "Taking the extra time now will help you guard against starting out the New Year on the wrong foot."
Gift card fraud
PCN Bank provided information on the scams to watch out for and how to disappoint thieves by sidestepping them. One of the top ones is gift card fraud, with 61% of people saying it's their preferred holiday gift, according to the National Retail Federation.
Yet they are susceptible to fraud because there isn't any actual customer data on the card, so they are untraceable giving thieves a quick way to get cash. Downloadable cards are even more susceptible to fraud, with e-gift card fraud taking place 10 times more often this time of year. It also goes up 25 times the normal rate the week between Christmas and New Year's.
How do you stop gift card fraud? Frist things first, the faster you use it the better, and when it comes to e-gift cards make sure the sender is legit and there is a confirmation code that can be verified on the company's website.
When buying plastic gift card those on racks that anyone can access are riskier, so PNC suggests buying them from a company website or a store location where they are stored behind the counter.
They also point out that gift card auction sites can be risky, unless the website is verified. Also, make sure the seal is intact and it hasn't been tampered with. And last but not least, get a gift receipt for the gift card.
Cyber thieves and more
Cyber thieves can set up copycat sites and engage in what experts call cybersquatting, meaning that they take on the appearance of well-known brands but change the URL slightly, so if people aren't paying attention they may not notice that they are on a fraudulent site. These sites don't really sell anything but they do take people's money.
To prevent this from happening to you they suggest doing searches to make sure you are on the company's legitimate site and check their information. Those who want to go a step further can use Whois.net, a site that lets people check website registrations and domain names.
Apps are not immune to this kind of thievery, so downloading apps via trusted stores, like Apple Store, Google Play Store, Amazon Store or Windows Store are your best bet.
Shipping Notices and Phishing
Shipping notices saying that a package couldn't be delivered can also be a phishing attempt. In these cases, if a notice lands in your email don't open the attachment instead call the shipper to verify that the shipment is real and not a scam.
Fraudsters also use e-card's to get people information, so if you don't know the persons sending it they suggest letting it go unopened. Holiday travel is great, but if you see a deal that seems way too good to be ytue, they suggest it could be a fraudster, and taking a pass on it could be the safer bet.