The content is accurate at the time of publication and is subject to change.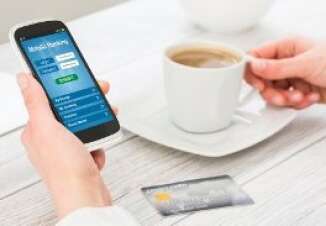 Bank of America will be rolling out digital and tech-based upgrades to provide their customers with a wide range of new abilities, including being able to access Erica, a virtual financial assistant, who will be integrated into their mobile app. The new MyRewards hub letting cardholders access and redeem their rewards all in one spot is also part of the new tech being launched.
Their integration of high-tech and high touch methods is part of their ongoing strategy to streamline their customer's financial lives and help them meet their goals. "Our high-tech and high-touch approach means our team is able to help clients with their financial needs throughout their lifetimes and deliver extraordinary client care at all times, no matter how they choose to do their banking," said Dean Athanasia, co-head of Consumer and Small Business at Bank of America.
Launching Erica and MyRewards
In March Erica will be integrated into Bank of Americas mobile banking app, and at that point she will be able to help people out with day to day tasks, including checking their balance, moving money between accounts, using Zelle to send money and navigate the app, as well as other options.
What about rewards? During the summer the MyRewards hub will go live, letting customers access their rewards from a variety of products in a single spot – and this includes Bank of America credit cards, BankAmeriDeals, and Preferred Rewards.
They will also be able to check out information to help them earn more rewards as well.
Digital mortgage applications and car shopping
Besides rolling out Erica and the MyRewards hub, Bank of American Bank of America is planning on providing their customers with a digital mortgage experience starting in April. This platform lets people fill out their mortgage application from inside the app. They will also be able to access the banks Home Loan Navigator, letting them keep track their loan and upload documents, as well as review and accept disclosures from their phone.
Looking for a car? Their mobile car shopping tool is now live, letting customers shop for cars via participating dealerships. They can also use the tool to see what their monthly payment would look like, and apply for a loan.
"We continue to deploy significant resources to meet the changing needs of an expanding client base, providing access to capabilities and financial professionals who will offer solutions aligned with our clients' priorities," added Thong Nguyen, co-head of Consumer and Small Business at Bank of America.
For more information, people can visit the website.