The content is accurate at the time of publication and is subject to change.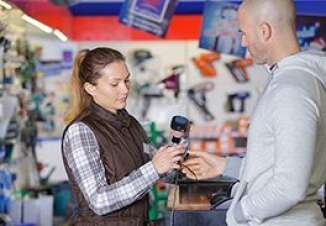 Knowing what benefits come with your credit card is important. While sometimes they change for the better at other times benefits get cut. The latter is very much the case for select Barclay's cardholders who will soon see the extended warranty and price protection benefits cut from their benefits package. This new initiative kicks in on Nov. 1, 2019.
It is important to note that the Barclaycard Arrival Plus World Elite MasterCard, along with the Uber credit cards are the only ones who currently offer the price protection benefit. People with those cards have started to get notices that they are losing both benefits. That said the extended warranty benefit, which gives cardholders more wiggle room on those big-ticket items, is probably available on other Barclays credit cards. It remains to be seen what will happen with those cards. Reportedly claims can still be made until October 31, 2019, on eligible purchases.
When cardholders get their statements they may want to check for a notice letting them know about these change in their benefits package.
All is not lost
While some people may be upset that the extended warranty and price protection benefits are getting the ax, there are still many benefits and perks that comes along with the Barclaycard Arrival Plus World Elite MasterCard.
For instance, it comes along with a Welcome Bonus of 70,000 miles, which cardholders bank once they spend $5,000 during the first 90 days they have the card.
When it comes to earning miles cardholders earn double points on all purchases, whether they are booking a trip, heading out to dinner, or picking up a latte. When using their credit card abroad there are no foreign transaction fees to deal with, which can be a real money saver for travelers.
When it's time to redeem points, cardholders can use their points to cover purchases made with their card for travel, including airline tickets, hotel stays, car rentals, train tickets and more. But they can also use them to get cash back or pick up some gift cards.
While the price protection and extended warranty benefits are no longer available, the card does come with other perks including baggage delay protection, trip cancellation and interruption protection, travel accident insurance and secondary rental car collision damage waivers.