The content is accurate at the time of publication and is subject to change.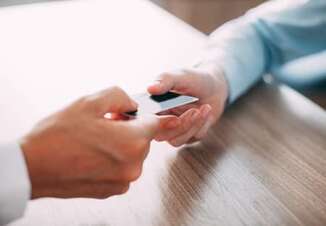 Individuals who don't have credit scores but who are financially responsible may soon be able to get a traditional credit card.
Millions of consumers do not have credit scores and a credit history, which means they are credit invisible to lenders. Lenders have little information to base their approval decision on when reviewing applications from such consumers. However, things may change soon.
Some of the largest banks, with JPMorgan Chase, Wells Fargo, and U.S. Bank among them, are planning to start to factor in checking and savings account at other financial institutions for applicants who do not have credit scores. This means, if the bank sees that an applicant has no credit score, they will rely on the applicant's bank account activity (checking and savings account balances and overdraft history) at any of the participating in the program bank to determine if they qualify for a new credit card.
Currently, credit-constrained consumers are offered secured credit cards. However, the new pilot program seems to offer unsecured credit cards.
This pilot program is expected to launch this year. About ten banks agreed to exchange data, the number is not official, though. Anyway, it's an unusual level of collaboration which means more consumers who lack a credit history may get access to credit in the future.