The content is accurate at the time of publication and is subject to change.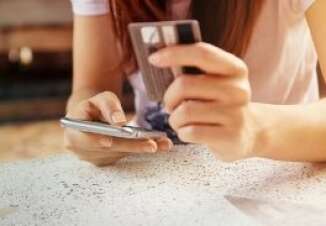 Chase Pay will be part of the BigCommerce platform soon, due to a new deal between the two companies. What does this mean for consumers? When this deal is implemented consumers will be able to use Chase Pay at a wider range of online stores. The deal paves the way for thousands of small and mid-sized retailers using BigCommerce to accept payments via Chase Pay.
People using Chase Pay via the BigCommerce portal will be able to use their Chase Ultimate Rewards at these venues too, so they will have more options when checking out. As a part of this new relationship, Chase is also offering merchants the chance to integrate WePay into their system as well.
"We are working together to make great digital storefronts even stronger by streamlining the checkout and payments experience and making payment options more accessible to our customers," said Rob Cameron, president of partnerships for Merchant Services at Chase.
They point out that this deal is good for retailers as well. With the addition of Chase Pay to their checkout menu, not only will customers using the digital wallet be able to quickly check out, retailers will have an opportunity to make their online and mobile portals more accessible. They will also be able to give consumers the inside story about their loyalty programs too.
Coming this summer
They expect both Chase Pay and We Pay to be available to people using BigCommerce by the end of the summer. "Checkout optimization represents one of the single biggest challenges that online retailers continue to face. One way that BigCommerce is driving superior conversion rates is by giving merchants and their consumers access to the industry's most trusted payments technologies," said Russell Klein, chief development officer at BigCommerce.
"Not only does WePay simplify and speed up the checkout process on merchant sites, but as part of the Chase family, it gives consumers more confidence in their online purchase decisions."
BigCommerce is a cloud e-commerce platform that provides online shopping for over 60,000 small and mid-sized businesses.