The content is accurate at the time of publication and is subject to change.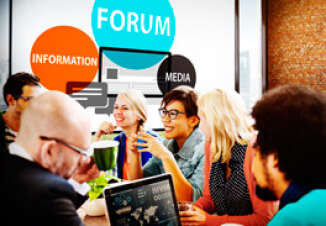 Capital One Spark Business has rolled out the We Work As One initiative to help grow local businesses, with Capital One Cafes in cities in the U.S. taking the lead on this initiative. These cafes create spaces where business owners can get information on industry trends, and how to engage consumers in different ways, while also taking a close look at issues that challenge most small business owners – and how to overcome them.
The national economy is intrinsically tied to how well small businesses do, and it is something that fuels this campaign. "Small businesses create 70 percent of new jobs nationally, and drive tremendous growth in our local economies as well – so when small businesses flourish, everyone wins," said Celia Edwards Karam, Head of Small Business Banking at Capital One. "We Work As One is a new way Capital One is recognizing what small businesses add to our communities and our economies, and partnering with local businesses to help them succeed and grow."
The We Work As One initiative will be taking place at Capital One's Union Square Flagship Branch located in New York City, as well as other key Capital One Cafes throughout the U.S. over the summer and fall. The cities and dates are as follows:
Chicago - June
San Francisco - July
New York City - August
Denver - September
Boston - October
The events
They will be hosting Small Talk Thursday's taking place on select Thursday's each month. At these events, well-known companies and local business owners will meet up and talk about the challenges that go hand in hand with running a business, and how they ultimately overcame them. While these talks will take place in real time, they will be live streamed so small business owners no matter where they are in the U.S. can take part too.
Pop-Up Experiences are part of the festivities too, with Capital One creating a forum where during the month business owners will be able to tell cafe visitors all about their businesses.
Education is often key to dealing with business issues, so they are also offering educational opportunities. These Educational Demos provide local small business owners with a chance to educate each other and consumers about trends in the market, problem-solving options and how they connect with their local communities.
For more information, business owners can visit the website set up for this initiative.