The content is accurate at the time of publication and is subject to change.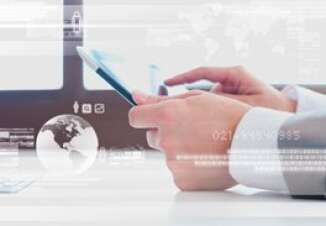 MasterCard and HERE Technologies, a location platform provider, have partnered up to create a platform that integrates digital payment technology with mapping tech – all designed to up the experiences of drivers and their passengers, whether they are looking to shop, book a stay or something else.
With the inking of this deal, the duo will work together to create next-generation connected vehicle services, letting people make purchases from this dashboard and connect in real time. They also point out that this partnership is meant to put people at the center of the digital equation.
"With more users than ever moving between different places and devices, enterprises need to work more closely together to curate experiences that put people, not things, at the center, said Hany Fam, executive vice president, Enterprise Partnerships, MasterCard.
"By combining our expertise and our reach, MasterCard and HERE Technologies have the opportunity to empower mobile lifestyles in the most secure, informed and inclusive way," he added.
More for the duo
Along with moving along the development of connected vehicle payments, the duo will be working on other initiatives as well, which could include:
Mobility-as-a-service (MaaS)
Demand management
Location-based offerings
They will be leveraging the data analytics capabilities from both companies during their partnership, which includes HERE's Open Location Platform. Their partnership may well let people on the run access information from cities, tourism authorities, retailers, financial institutions and others based upon where they are at in real time.
"Location technology and digital payments are at the heart of how we access services in the physical world. Together they enable people, businesses, and cities to deliver, and act on, valued information at the right time and location," said Angel Mendez, executive vice president and chief operating officer, HERE Technologies.
"We look forward to working with MasterCard on a wide-ranging innovation program that will help shape the personal experience of users across transportation modes and within smarter cities," he said.
HERE Technologies is an Open Location Platform company that offers mapping data services, as well as services to companies and individuals.