The content is accurate at the time of publication and is subject to change.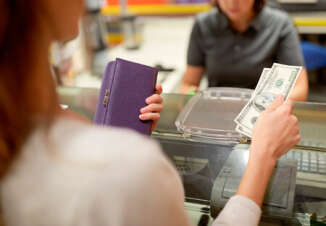 While credit cards are popular, cash is still hot with consumers, according to a new study, estimating that 79% of Americans used cash to make payments last year, even though they could have used a variety of mobile, online and plastic payment options.
The U.S. Consumer Payments Outlook Through 2020, published by Packaged Facts, a market research firm, took a close look at payment trends. While they found that many Americans prefer using cash, even individuals who typically opt to use other methods, like payment cards and checks, frequently use cash too.
"It may be faster to swipe or tap a card. It's arguably easier to press a button on your cellphone or keyboard. But cold hard cash still has its place, and it's an important one that consumers not only use but also trust," says David Sprinkle, research director for Packaged Facts.
Millennials prefer cash too
Millennials are well known for being tech savvy, but those falling in the 18- to 24-year-old demographic made up the biggest percentage of people who prefer to fork over cash when making a payment, rather than using plastic or virtual methods. Just about a quarter of the other generations said they preferred cash, compared with 38% of Millennials.
That said, across the generations cash was attractive to people for a variety of reasons, including:
Helping manage debt
Keeping their data secure
Maintaining their privacy
Avoiding payment and card fees
Is cash popular because people are having credit issues? In the study less than 10% of people said that they decided to use cash because they had issues getting a credit card.
Best uses for cash
What items or services are people using cash to purchase? The top items are:
Transfers and gifts to individuals
Government and non-profit purchases
Personal care items and food
Car related purchases
Many consumers are using cash for small day-to-day purchases, with 50% of people using it to pay for services and items costing less than $25, while 60% reported using cash for purchases costing less than $10. And many people reported that cash is their preferred backup if they can't use a card.