The content is accurate at the time of publication and is subject to change.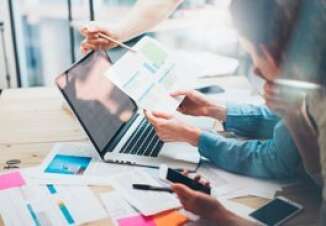 The credit card market has experienced an upswing in terms of credit line amounts and average debt, according to the third biannual report by the Consumer Financial Protection Bureau (CFPB), finding that the amount of credit card accounts has increased too.
The report was conducted because the CFPB is mandated by Congress to file a report on the state of the market every two years. Along with determining that there was an upswing in certain areas, they also found that people had fewer credit cards on hand than they did before the recession hit, while more people were also getting secured cards that relied upon a cash deposit.
In certain areas, stability was the name of the game over the last two years. What about delinquency and charge-off rates, which had hit historic lows after the recession? Here they found that there was a modest upswing during the past two years.
Credit lines and new cards
The CFPB found that the overall amount of people's credit line, whether it was used or not, is holding at below-recession levels. Overall people hold $4 trillion in card-based credit lines as of the middle of last year, while in 2008 the high was $4.4 trillion.
New credit card originations are holding steady at below pre-crisis levels too, but they have increased – up by just about 50% since 2010. In 2016 they found that 110 million new credit card accounts had been opened by consumers, which is where the 50% increase comes from. Yet the volume of new accounts has not hit the same levels as they did in the years before the recession.
Debt up and managing cards online
Credit card debt up 9% during the last two years and the balances carried by people with low credit scores have increased faster than that number. What does this mean for subprime cardholders? The study found that there was a 26% upswing in their debt during the last 24 months.
Online services are trending with some consumers, with 60% of those with active credit cards using these services to do everything from paying their bills to tracking spending. Secured cards that are backed up by a cash deposit have gained more ground with consumers, with the number of people using these cards up 7%.