The content is accurate at the time of publication and is subject to change.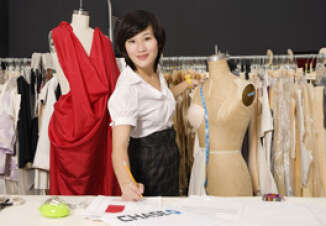 Chase has given $150,000 checks to 20 small businesses as part as its Mission Main Street Grants initiative. Besides the cash, the winners will be heading out to a workshop held at Google headquarters in California, as well as receiving a Chromebook laptop and a coupon for $2,000 that's good for a market research study with Google Consumer Surveys.
The small businesses receiving the grants are a diverse lot, ranging from a donut shop to a company making biking gear especially designed to make city riding safe for the rider and their bike. Other businesses include a cooking school in New Orleans and a meat company in Portland that provides consumers with farm-to-table, humanely raised and butchered meat.
Besides splitting $3 million, going to the workshop, and taking home a new laptop, the grant recipients will also be able to access a marketing tool kit which provides free information on how to effectively promote their businesses.
How, what and why
The winners were selected from a pool of 25,000 small businesses from across the U.S who submitted applications for the Mission Main Street Grants program. Part of the competition is based on votes, with 1.6 million submitted. To be considered for the final round the small businesses had to receive a minimum of 250 votes.
Panelist then chose the 20 grant winners based on four key points:
How strong their growth plans are

Management team quality

How their business would positively impact their community

How knowledgeable they are about their business, and whether or not they were likely to thrive over the next 24 months.
The Mission Main Street Grants program is a way for Chase to show their appreciation for small businesses. "We were inspired by scores of business owners who are following their dreams, and exude such passion, commitment and dedication," said Jennifer Piepszak, CEO of Chase Business Banking.
You can watch three of the winners' stories on YouTube, including La Casa Azul Bookstore, Dat Donut and Titan Paddles.
"The Mission Main Street Grant provides us with the opportunity to expand on the programs and book selection we offer students, families, writers and readers. Being a grant recipient has already changed our lives and we are grateful to Chase for recognizing small businesses like La Casa Azul Bookstore that impact neighborhoods, contribute to the economy and enrich communities," said Aurora Anaya-Cerda owner of La Casa Azul Bookstore.
For a full list of the winners visit the Mission Main Street Grants page.