The content is accurate at the time of publication and is subject to change.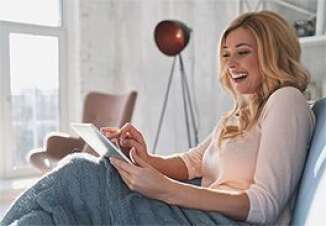 People who use Chase Pay to make payments when shopping in stores will have to give it up in 2020. Chase will be putting the app out to pasture when it comes to using the mobile wallet in brick and mortar stores, but cardholders will still be able to use the mobile wallet when shopping on websites and apps via the Chase Pay button posted on those sites. Chase is expected to close down their standalone app in the early part of 2020.
This change represents a shift in the banks focus from the standalone app to providing cardholders with effective and secure ways to make payments online and via apps. "We continue to focus on our customers and they are using the Chase Pay button on merchant websites and in merchant apps, and now their tap-to-pay Chase cards more than ever. So, we're shifting our focus to expand Chase Pay's presence in more merchant apps and websites," said Eric Connolly, Head of Chase Pay.
"This will make it quick and easy for Chase's 51 million digitally active customers to use their Chase-issued Visa debit and credit cards at more places," he added.
More places to use Chase Pay coming too
In keeping with the theme of giving cardholders more options when making purchases via websites and apps, they have also announced that cardholders will soon be able to use the Chase Pay button when ordering from Grubhub and LevelUp.
They will also be able to use it when checking out the new Chase Center venue app, which is expected to roll out just in time for the 2019-20 Golden State Warriors season. And they will be able to use Chase Pay when shopping with over 60,000 merchants in the Big Commerce network. "Customers love that they can save time and money using the Chase Pay button," Connolly added.
Rewards in the mix too
Retailers will also be able to reward people who use Chase Pay when shopping on their sites or their apps. For instance, United Airlines offers customers with the United Visa Credit Card extra miles when they pay for their flights on United.com using Chase Pay. This promotion is in effect from August 15 until October 15 of 2019.
People looking for more information about Chase Pay can visit the

>website

.