The content is accurate at the time of publication and is subject to change.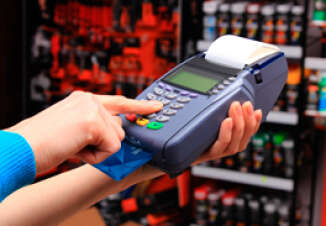 Chase is taking their game up a notch when it comes to outfitting their credit and debit cards with EMV technology, announcing that they will have 70% of their cards converted by the end of the year. With this initiative kicking in to high gear, 80% of their cardholders' spending is slated to be on the chip-enabled cards.
Cardholders can expect to receive new debit and credit cards over the next 12 months. But will they know why they are getting them? According to a new study commissioned by Chase, they may not. And educating consumers may be as important as educating businesses about the new technology.
While 80% of people are worried about the security of their credit and debit cards, 65% haven't heard about EMV technology and have no idea how it can up the security of their personal information. That said, of the people who did know what it was, about three in four (76%) thought that it would help small businesses fight fraud.
EMV?
EMV technology is one step in combatting cyber criminals. Each time a person makes a purchase, a single use code to validate the sale is generated and when the sale is over it disappears. When the person buys something else, a new code is generated for the next transaction making it harder to counterfeit or steal personal information. The cards will still have a magnetic strip so they can be used to make purchases at retailers who have not migrated to the new technology.
"Fraud and security threats facing consumer payments today is a complex issue that can't be solved with any single technology," said Gordon Smith, CEO of Chase Consumer and Community Banking. "We're working to employ a variety of approaches to protect our customers – adopting chip technology is a critical step on this journey."
Upgrading ATMs and payment terminals
As part of gearing up for the EMV migration, Chase is upgrading the ATMs at their branches so they accept the new cards. They are also offering businesses new terminals so they can take payments with the new chip-enabled cards as well.
These new terminals will also accept several different kinds of payments including contact-less payments and old school swipe and pay technology. Later in the year Chase Mobile Checkout will allow businesses to accept EMV-based cards using a tablet or a smart phone outfitted with an encrypted card reader.
Chase is part of the Payment Security Taskforce (PST) and EMV Migration Forum, which recently rolled out GoChipCard.com, a website that offers businesses and consumers easy-to-understand information on the ins and outs of chip-based cards.