The content is accurate at the time of publication and is subject to change.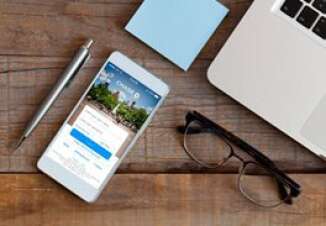 Chase is taking banking to a new level with the rollout of Finn by Chase, a new all-mobile bank, which lets people do all their traditional checking and savings transactions via an app in their mobile device, while also providing tools that let users manage their money more effectively. Finn by Chase was designed with Millennials in mind and was created using their feedback.
Chase took a close look at their money challenges and spending habits, discovering that for Millennials their emotional state played a big role in their decisions, yet they didn't have tools to help them gauge the financial impact of those decisions – this app was designed to help with that.
"When it comes to money, Millennials told us they don't want to feel like they're being judged," said Bill Wallace, CEO of Digital at Chase. "So, we designed Finn to put them in charge, no matter where or how they're spending."
Finn by Chase was launched in St. Louis in October and is slated to be introduced in more U.S. cities during the coming year. The initial version is for iPhone users, but next year they will also be releasing a version for Android users.
Employing a new banking perspective
With Finn by Chase people will be able to actually flag their purchases based on whether or not it was something they felt they wanted or needed--and they can use emoji's to signal how they felt about those purchases. All of this is designed to give them more insight into their spending habits.
People can also choose to set up an auto save protocol based on their needs. For instance, they could set it up so that every time they go shopping or dine out they automatically put $10 in their savings account.
Besides these features, users can also use Finn to manage their checking and savings account the same way they would with any other bank account.
Getting Finn
People will be able to sign up for Finn using their phone via Chase's digital account opening platform.
"We continue to invest in technology that makes banking easier for our customers, and gives them the confidence they need for their financial future," said Thasunda Duckett, CEO of Consumer Banking at Chase. "Finn is yet another way we're innovating for Millennials by designing a product that lets them spend and save on their terms."
Users of Finn by Chase also get free access to over 29,000 Chase and other ATMs. More information is available on the website.