The content is accurate at the time of publication and is subject to change.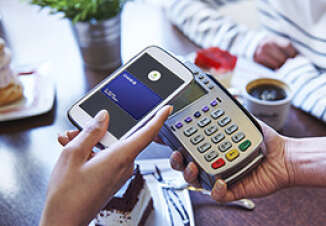 If you're a Chase Visa cardholder and have been wishing that you could load it into Android Pay, you are now in luck. Chase Visa cards can be integrated into the mobile wallet. When using a card via the Android Pay app Chase cardholders will keep earning rewards as usual, along with getting the same access to benefits and services that they get when using their card in real time.
Getting Started
People can get started loading their card into Android Pay by opening up the app in any of their NFC-enabled Android devices as long as they are using OS of KitKat 4.4 or higher. They can also download the app for free via Google Play.
Once that is done they can add in their eligible Chase Visa credit or debit card. This is done by taking a photograph of the card, and then choosing it as the default account, which means that Android Pay will pay with it each time the cardholder uses the app unless they manually choose a different payment method. Once the default payment method is chosen the system will take the user through the steps need to verify the account.
How does the app work at checkout? It's pretty straight forward, when people are ready to pay, they unlock their phone and hold it at the payment terminal as long as the store takes contact-less payments. The system then takes them through the steps.
People can also use the Android Pay payment option when paying through apps loaded into their mobile device whether it's a restaurant app, shopping app, a travel app or another kind of app.
Security
When it comes to making mobile payments security is always a concern, and with Android Pay payments are processed using a one of a kind masked account number, which is called a token.
A token is used in lieu of actual account information, thereby keeping the cardholders' information safe. Once the payment is authorized information about the transaction is available to the cardholder so they can track their spending and manage their account.
More information is available via a website set up by Chase.