The content is accurate at the time of publication and is subject to change.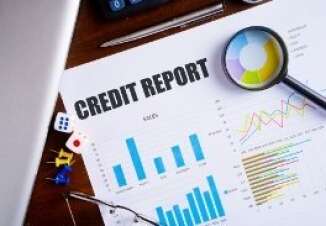 Do you check your credit score regularly? If so you may well be ahead of the game when it comes to your finances, according to a new study, showing that Sallie Mae customers who check their scores regularly tend to make healthier decisions about their finances, and manage their finances more sensibly.
They discovered that 65% of individuals who received emails via Sallie Mae every quarter letting them know they can get their credit score for free, were more likely to actually check out their scores, as well as experience an upswing in their credit scores over time. These individuals also had fewer accounts flagged as being past due.
Sallie Mae has been providing their customers with free access to their FICO scores since 2014. "The strategic research highlights the significant benefit of Sallie Mae frequently providing millions of student's free access to their FICO Scores," said Marie Morel-Seytoux, vice president, Scores, at FICO.
"FICO Scores are used in over 90 percent of U.S. lending decisions. By having access to their FICO Scores, as well as the factors that affect them, students can better understand their credit, helping increase early credit education on core credit fundamentals as they begin their financial journey," he added.
The study methodology
The study resulted in a paper called "Does Knowing Your FICO Score Change Financial Behavior? Evidence from a Field Experiment with Student Loan Borrowers," written by Rourke O'Brien, University of Wisconsin-Madison, Tatiana Homonoff, New York University, and Abigail Sussman, University of Chicago.
During the study from June 2015 until June 2017, they monitored 400,000 Sallie Mae private student loan customers. For the study, 10% did not get the quarterly emails the lender sends out when scores are updated, but they still had free access to their credit scores.
The researchers then looked at what was different between the two groups finding that the reminders and checking credit scores had an effect on people's financial health.
"Our findings demonstrate how knowing and tracking your FICO Score can improve decision-making and overall financial health, analogous to how the use of a Fitbit can lead to improvements in one's physical health," said by Rourke O'Brien. "We are grateful to Sallie Mae and FICO for enabling us to conduct this research."