The content is accurate at the time of publication and is subject to change.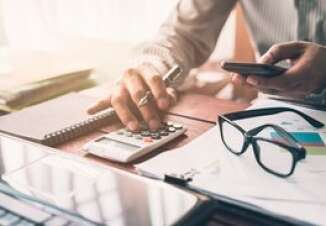 If you have been wondering if you should check your credit score more than once a year, according to a new study by Discover, the answer is yes. The study found that 70% of people, who checked their score on a monthly basis, or even more often, found that doing so actually helped them keep up their credit and financial health - and improved their overall credit score.
How did it help? They reported that it assisted them with everything from paying their bills on time and keeping their credit card balances low to paying off loans. Yet according to the study, while 73% of people know their credit score and 61% see the value in checking, many tend to forgo checking their score on a monthly basis.
"Consumers have come a long way in recent years in building awareness of their credit score and the ways in which it can impact their day-to-day life," says Ryan Scully, Discover's vice president of marketing.
"The next step for many is to stay on top of their credit standing throughout the year. By regularly checking their score-if not monthly, then at least every couple months-consumers can gain valuable insight into the factors that affect their score, which in turn can help them make smarter financial decisions," he said.
Checking those scores
During the study, they found that 28% of people said that they never check their scores, while 21% checked once a year. Yet some saw the value in checking more often:
25% checked their score 2-3 times
12% checked their score 4-6 times
6% checked their score 7-11 times
8% checked their score 12 or more times
Those people in the 8% category, who checked in on their score 12 or more times a year, were actually two times more likely to say that their credit score had seen some improvement during that time. Some people reported that their score had improved slightly, while others said that they had seen a big improvement in their score.
Millennials worry less about credit scores
Right now Millennials are less concerned about their credit scores than their older counterparts, with 54% indicating that their scores are important, while 63% of Generation X and 65% of Baby Boomers say the same.
This trend was reflected in whether or not they know what their score is, with 57% indicating that they know their score, compared with 74% of Generation X and 85% of Boomers.
The data for this study was from a YouGov Plc survey, in which they queried 2,186 adults over the age of 18. It was conducted March 15-16, 2017.