The content is accurate at the time of publication and is subject to change.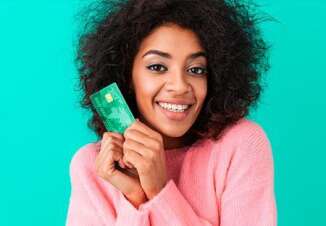 Chime is launching its first credit card - the Chime Credit Builder Visa Credit Card. The card is designed to help consumers build their credit history by counting everyday purchases.
The new Credit Builder Credit Card feels more like a debit card as users need to transfer funds from their Chime Spending Account into Credit Builder secured account, and then they can charge up to this amount. The Credit Builder Credit Card is a Visa account, so it can be used everywhere Visa cards are accepted. At the end of the month, credit activity will be reported to the major credit bureaus - TransUnion®, Experian®, and Equifax®.
The idea of such a credit account came from the growing popularity of debit cards and the fact that more millennials preferred debit cards over credit. Chime wanted to develop a new kind of credit card so that consumers could have greater control and could build their credit score.
"We created Credit Builder to help our members stay in control and safely build their credit with their everyday purchases," said CEO Chris Britt in a launch announcement.
Credit Builder at a glance:
No fees and 0% APR
No credit check to apply
No minimum security deposit required.
The Credit Builder Credit Card is currently available to Chime users who have a Chime Spending Account. Chime opened access to the waitlist for the credit card, and it will accept members every week by sending them an email invitation.