The content is accurate at the time of publication and is subject to change.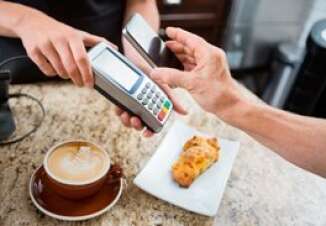 Debit cards outfitted with chip-based technology have had a direct effect on fraud, according to the new 2017 Debit Issuer Study, commissioned by PULSE, finding that financial institutions in the United States that have issued these cards have dealt with less fraud.
In 2015 the liability shift occurred, and since that time about 80% of debit cards held by U.S. Consumers have been outfitted with chip-based technology. Going hand and hand with this conversion, loss due to fraud in 2016 went down by just about 28% when compared to fraud levels in 2015.
"The financial services industry has taken a number of measures that likely impacted the reduction in fraud losses for debit card issuers," said Jim Lerdal, vice president of Fraud and Risk Management for PULSE.
"Among them are the conversion to chip debit cards, greater use of tokenization in mobile commerce and continued investment in fraud-mitigation solutions," he said.
That said, the study also found that fraud is still an issue, with U.S. financial institutions having lost $900 million due to debit card fraud last year.
Mobile wallets in the mix
Mobile wallet enrollment is up, with the number of people enrolling their debit cards into Apple Pay going up 80% last year. While Apple Pay came in first with consumers, the top three mobile wallets also include Android Pay and Samsung Pay. Issuers are also getting on board with mobile wallets, with three out or four banks and issuers letting their cardholders load their debit cards into at the very least one mobile wallet.
Yet even with that, the number of people actually making payments with mobile wallets using their debit cards are rather low, all together Apple Pay, Samsung Pay, and Android Pay make up just one-quarter of 1% of U.S. debit transactions.
Debit cards still growing
Even with mobile wallet usage low, debit card usage is up, with the number of purchases made with debit cards up by 7% in 2016. The study suggests that this upswing was due to the number of debit cards increasing, as well as the number of transactions linked to each card – with the number of transactions up 6% in 2016
"This year's study confirms that debit remains a core part of the expanding payments landscape, even as new forms of payment emerge," said Steve Sievert, executive vice president of Marketing and Brand Communications for PULSE.
"The average consumer now uses their debit card 39% more often than they did in 2010, and for more transactions of lower value, indicating that debit is a fundamental financial tool for their everyday lives," he said.