The content is accurate at the time of publication and is subject to change.
This content is not provided by Citi. Any opinions, analyses, reviews or recommendations expressed here are those of the author's alone, and have not been reviewed, approved or otherwise endorsed by the Citi.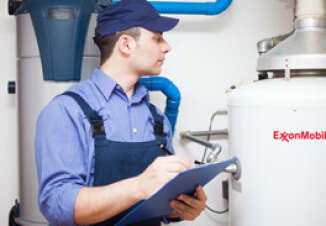 Citi, a Credit-Land.com advertising partner, Retail Services and ExxonMobil are keeping their partnership alive, having signed a multi-year agreement to renew their co-branded credit cards, which include both consumer and commercial cards giving cardholders savings at the pump.
The continuation of their long-term relationship is good news for both companies. "With a relationship dating back more than a decade, this partnership continues to provide significant value for ExxonMobil and its customers," said Craig Vallorano, Citi Retail Services' Managing Director for Business Development and Strategy. "This extension deepens that relationship and we are excited to continue to enhance our program to deliver against our collective objectives, and drive greater customer satisfaction.
This announcement comes on the heels of four new relationships with retailers during the same time. which includes their partnership with Costco. Citi is taking over their consumer credit cards in 2016 from American Express. Several other big retailers are part of Citi's credit card portfolio, including Home Depot, Macy's and Best Buy.
ExxonMobil credit card portfolio and more
With the consumer credit card people save six cents a gallon when they buy at least 45 gallons of Exxon or Mobil branded gas per month. The money they save is then applied to their statement each month.
With the Exxon Business card when buying between 100 and 800 gallons of gas businesses save 6 cents a gallon each month. They can also opt to pay in full or utilize revolving payments, while also being able to consolidate their invoices based upon specific drive. There is no annual fee for either the business or consumer cards.
All the cards come along with ExxonMobil's Speedpass payment option, letting cardholders basically pay and go. Once people sign up for it, they can wave their Speedpass key chain in front of the pump and with that wave make a payment using whatever credit or debit card they have loaded into the system.