The content is accurate at the time of publication and is subject to change.
This content is not provided by Citi. Any opinions, analyses, reviews or recommendations expressed here are those of the author's alone, and have not been reviewed, approved or otherwise endorsed by the Citi.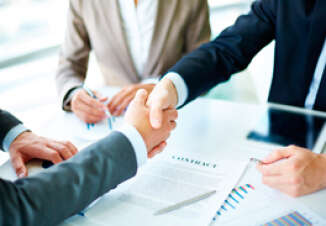 Citibank, a Credit-Land.com advertising partner, and Office Depot are extending their 25-year consumer and commercial credit relationship. Part of the new agreement includes consolidating the Office Depot and OfficeMax credit cards into a single program.
Office Depot, Inc. is the end result of a merger between Office Depot and OfficeMax finalized in 2013. Citi Retail Services, a  private label card issuer, worked with both retailers before the merger went into effect. With this new initiative Citi will provide the office supply retailer with processing services and assist with customer service for all consumer and commercial private label credit card programs.
"We are thrilled to continue to work with Office Depot to provide its customers with flexible payment options and top-tier customer service," said Craig Vallorano, Citi Retail Services' Managing Director for Business Development and Strategy.
This venture is seen as a win-win for both companies, and as a way for them to build upon their mutual strengths. "Our agreement with Citi aligns with our efforts to capitalize on merger synergies and integrate the credit card solutions for consumers and businesses across the Office Depot and OfficeMax brands," said Richard Leland, Treasurer and Vice President for Office Depot, Inc. "Citi has been a valued partner for more than two decades and we look forward to continuing to offer their credit cards to our customers."
The cards
The Office Depot credit card can be used at OfficeMax and Office Depot stores, as well as their respective websites. They can also be used to place orders using their office supply catalog. Their consumer card comes with online account management and a dedicated line of credit earmarked for office services and supplies. Cardholders do not have to pay an annual fee.
They also offer a commercial credit card, which offers businesses detailed purchase tracking, so they can keep track of their expenses and reorder items.
Office Depot, Inc., an office supply chain, is head headquartered in Boca Raton, Florida. They provide products to consumers and businesses in 57 countries with 2,000 retail stores and several e-commerce sites. There are several brands in their portfolio including OfficeMax, Grand & Toy, Reliable, and Viking.
Citi Retail Services provides private label and co-branded consumer and commercial credit card products to national and regional retailers in the U.S.