The content is accurate at the time of publication and is subject to change.
This content is not provided by Citi. Any opinions, analyses, reviews or recommendations expressed here are those of the author's alone, and have not been reviewed, approved or otherwise endorsed by the Citi.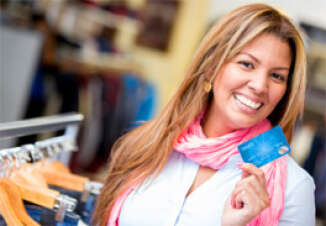 Citi, a Credit-Land.com advertising partner, Retail Services and Sears Holdings have rolled out a new credit card--the Sears Mastercard® Card(Citi is a Credit-Land.com advertising partner) with Shop Your Way. It includes a 5-3-2-1 rewards offer for the first twelve months, letting people earn rewards on all their purchases.
With this new credit card people can earn 5% back when pumping gas, 3% when buying groceries or eating out, 2% when shopping at Sears and Kmart and 1% on all other purchases. There is no annual fee for this card.
The earning details
With the Sears MasterCard with Shop Your Way people earn 5%, 3%, 2% or 1% back depending upon what they are buying. When earning 3% or 5% back they can earn rewards on up to $10,000 in combined eligible purchases, when buying groceries, eating out or at the gas station. From that point on they then earn 1%.
This card also comes with some additional perks beyond the ability to earn Shop Your Way rewards, including $15 off for new accounts until February 25, special financing offers for merchandise bought at Sears and Kmart, and access to special offers.
Cashing in rewards
The Shop Your Way points people earn with this card can be cashed in for purchases made at Sears or Kmart, whether they are looking for everyday items for their home, clothing or larger items like kitchen appliances. They can be redeemed in the store or people can shop via the Sears and Kmart website, as well as ShopYourWay.com. And they can be combined with promotions the retailer runs in either chain.
This new card is seen as a way to give customers more rewards and benefits. "The best-in-class Sears MasterCard with Shop Your Way is a key component of Sears Holdings' transformation as it delivers greater value for our Shop Your Way members and rewards them for activity in their daily lives," said Edward S. Lampert, Chairman & CEO of Sears Holdings.
"The initial public response for the Sears MasterCard with Shop Your Way has been very strong based on the waiting list of prospective cardholders created for this innovative offer. We look forward to building on this momentum for our Shop Your Way ecosystem and adding new ways for our members to earn rewards and make their lives easier."
For more information people can visit the Shop Your Way website.