The content is accurate at the time of publication and is subject to change.
This content is not provided by Citi. Any opinions, analyses, reviews or recommendations expressed here are those of the author's alone, and have not been reviewed, approved or otherwise endorsed by the Citi.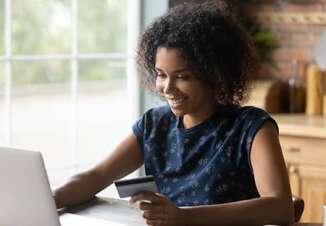 Citi no longer charges consumer overdraft fees, returned item fees, and overdraft protection transfer fees. This move has made Citi the only top five U.S. bank, based on assets, to completely eliminate these fees on U.S. Retail Banking consumer deposit accounts.
Earlier this year, Citi announced its plans to do away with the fees for Citi Retail Banking consumer deposit accounts. Now, consumers with those deposit accounts no longer have to worry about overdraft fees, returned item fees, or overdraft protection fees.
The bank is committed to increasing financial inclusion in underserved communities and advancing economic progress. The removal of various charges that affect consumers daily is one of the measures to help them on their way to fulfill their commitment.
In addition to eliminating overdraft fees, Citi also has added new features. The bank added various overdraft protection services. One includes Safety Check, which transfers available funds from a linked account in order to cover the overdraft and any additional fees. Consumers will also see some Common-Sense Protection measures, in which ATM or point-of-sale debit transactions won't be allowed when the funds aren't available in a consumer's account.
Citi also offers the Access Account Package - a checkless account package with no minimum deposit and with low or avoidable monthly charges. The package offers flexibility and automatic protection against debit card overdrafts. Plus, those consumers who need an extra nudge when funds are low in their account, they can enroll in Low Balance Alerts via Citi's online services or the mobile app.