The content is accurate at the time of publication and is subject to change.
This content is not provided by Citi. Any opinions, analyses, reviews or recommendations expressed here are those of the author's alone, and have not been reviewed, approved or otherwise endorsed by the Citi.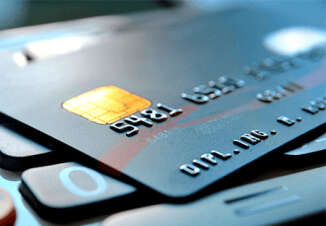 Transgender and non-binary people can now take advantage of the True Name feature to use their chosen name on select Citi credit cards (Citi is a Credit-Land.com advertising partner).
Mastercard announced the True Name initiative in June 2019 and now, after a year, Citi became the first major bank to provide its eligible existing cardmembers with the ability to request a new credit card that displays their chosen name.
"At Citi, we are passionate about helping to ensure our customers feel recognized, accepted and empowered to be their true selves," Carla Hassan, Citi Chief Marketing Officer, said in the press release. "We're incredibly proud to launch the True Name feature, through our relationship with Mastercard, because we strongly believe that our customers should have the opportunity to be called by the name that represents who they really are."
The new feature is offered on select U.S. credit cards; co-branded credit cards, small business cards, and Citi American Express credit cards are not currently included in the program. However, you can choose from other Citi credit cards if you are not a member yet. Once you have your Citi card, you can request to add your True Name.
If you already have a Citi credit card, you can have an option to update your name on your card online or by calling customer service. If you choose to change your name online, simply log in to your Citi online account and click "Use Preferred First Name" to make a request. Once you complete the process, your new card should come within four or seven business days.
Note that True Name does not change your legal name on your credit card account, and if you are asked to show your ID that doesn't match the name on your card, your identity can be easily verified with Citi.