The content is accurate at the time of publication and is subject to change.
This content is not provided by Citi. Any opinions, analyses, reviews or recommendations expressed here are those of the author's alone, and have not been reviewed, approved or otherwise endorsed by the Citi.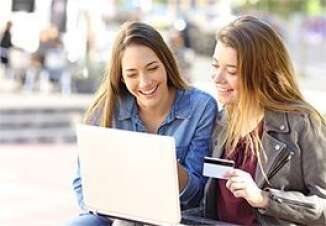 Price protection has become a popular credit card perk. This free benefit comes with some credit cards and allows you to receive a refund if you make a purchase and then see the same item on sale within a specified period of time (60-90 days depending on the card).
However, credit card issuers started to eliminate price matching as a standard perk. We saw Chase and Discover remove the price protection last year. And this year Citi, a Credit-Land.com advertising partner, is waving goodbye to its feature benefit - Citi® Price Rewind.
It was announced that the Citi Price Rewind program is going to end on September 22, 2019. This means the service won't be provided for purchases made on or after that date.
Here are the rules for purchases made prior to September 22, 2019:
Coverage will remain unchanged, and you may submit requests with a lower price found within 60 days of your purchase

Citi Price Rewind will continue to search for a lower price for 60 days from the date of your registered purchase

To start a price search, you must register within 60 days of your purchase. After November 20, 2019, no price searches can be started

Requests must be received within 180 days of your purchase. After March 19, 2020, no new requests can be submitted.
These are the second big changes in the Citi Price Rewind program. Earlier, in July 2018, Citi made changes to the amounts of the benefit per item and per calendar year. Thus, the maximum benefit per item dropped from $500 to $200, and as a result the maximum benefit per year dropped as well from $2,500 to $1,000 per account.