The content is accurate at the time of publication and is subject to change.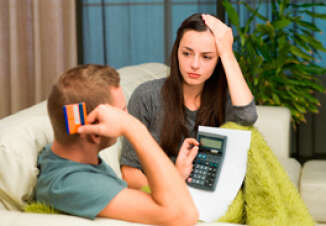 A consistent increase in consumer credit card debt is actually a good development, according to a new study by Equifax, showing that consumers are continuing to recover from the great recession.
The National Consumer Credit Trends report showed that credit card debit has doubled in urban areas hardest hit when the housing market collapsed, while it tripled in cities that were not hit as hard. All in all, credit card debit went up to $634 billion at the end of the second quarter, showing a 5% increase over last year.
In the U.S.'s top 25 urban areas consumers charged at least 3% more this year, when compared to 2014. Last year during this time just eight cities showed a 3% gain, when compared to 2013. These upswings showed that that people's confidence in the economy is on the rise.
"Every major market has seen increases in credit card debt, even those cities where the housing market issues are not completely resolved," said Assad Lazarus, interim unit leader of Equifax Personal Information Solutions. "This shows that American consumers are more confident about their financial futures, and that means the U.S. economy has entered an expansion mode."
Some cities make sharp gains
Certain urban areas showed the biggest gains over the last year when it came to residents taking on more credit card debit, with the top three being: Miami (9.5 percent), Las Vegas (9.4 percent), and Orlando (9.3 percent).
The ones with the smallest gains include Minneapolis (3 percent), Detroit (3.7 percent), and Seattle (3.8 percent). Some of these areas included cities where there was a slower economic recovery, such as Detroit..
"These trends suggest that American consumers are getting on with their lives," Lazarus added.
Equifax is headquarter in Atlanta, Georgia. The companies either operates or has investments located around the world in 19 countries.