The content is accurate at the time of publication and is subject to change.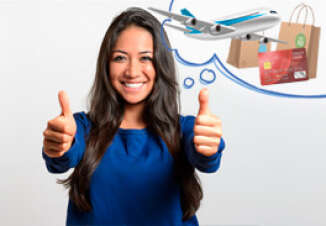 Customer service can make or break an experience for consumers, and according to a new study, there are gaps in what consumers expect and what they are getting. While fast food, internet providers and car rentals companies left consumers feeling unsatisfied and wanting more, three industries got a hearty thumbs up from consumers-the credit card industry, airlines and retailers.
The Customer Experience Transformation Benchmark Study released by inContact looked at consumer expectations and where companies needed to do better when it comes to customer service, as well as what role technology plays in their experience.
They found that while credit card companies and airlines are making the grade, others are having issues when it comes to giving consumers the kind of "fast resolution" they are looking for, with less than half indicating they are happy with the service they get from companies.
"This important research confirms that, even as we make incredible advances in technology and automation, companies are still struggling to deliver consistent, excellent customer service across all touchpoints," said Paul Jarman, CEO at inContact.
Humans trump self-service
When it comes to getting help people like the human touch rather than going with the self-service options, with just 42% of people being happy when using agent-assisted and self-service channels.
What frustrates consumers the most when looking to get some help? Interactive Voice Response (IVR) systems and email interactions received the lowest ratings from consumers, with people indicating that they typically ended up feeling disgusted, angry and frustrated when using these methods to get their issues resolved.
And email was the least effective way for consumers to resolve their issues, with a third of people saying that the issue they were dealing with was 'still ongoing' or there was 'nothing more the company can do.'
As you may have guessed actually talking to someone on the phone was the most popular way to get issues worked out.
Millennials weigh in on the matter
In this study, just 45% of millennials were satisfied with the level of customer service they've received – and the study shows that their expectations are high. They want the brands and companies they deal with to actually know what their history is with the company and be proactive when they have issues. Millennials also want them to offer streamlined integration of services.
When it comes to using self-service channels for customer service, whether that's a website, app, bot or IVR technology, companies do better with older consumers, than they do with Millennials.
For this study, inContact queried 700 consumers who over the last three months had dealt with a company or brand's customer service department. It was carried out between March 1 and 23, 2017.