The content is accurate at the time of publication and is subject to change.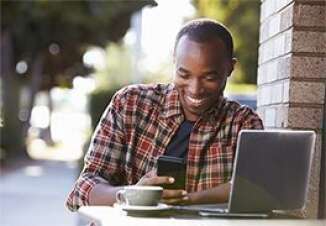 Equifax® launched a new service called Core Credit™ last month. This new product allows consumers to receive their Equifax credit report and VantageScore®3.0 credit score free. All data consumers receive is based on Equifax data and is available to eligible U.S. consumers through myEquifax, an online portal presented last year.
According to Dann Adams, President of Equifax Global Consumer Solutions, "The feedback we continue to receive from consumers is they want the ability to conveniently access their Equifax credit report and credit scores – for free. Not only have we made that possible with Core Credit, but we've made access to this product easy by including it within myEquifax, which enables consumers to manage various credit report services – on their own time."
To create a myEquifax account and therefore get access to Core Credit, consumers must be at least 18 years old. The myEquifax account allows to manage security freeze and fraud alerts, file disputes, and opt into Core Credit to get access to their free Equifax credit report and monthly VantageScore 3.0 credit score. The service does not require a credit card.
Equifax is doing its best to become more consumer friendly and Core Credit is one more way to achieve their goal.
When consumers enroll in Core Credit, they will also receive educational information from Exquifax. "We believe that offering a credit report and credit score isn't enough," Adams said. "Credit can be complicated, and that's why we're making sure that people who opt in to Core Credit have access to educational information about credit, credit reports, credit scores, and identity theft protection."
"Core Credit and the experiences we're creating within myEquifax is our way of ensuring that we're helping set consumers up for success – regardless of the financial goal they've set for themselves," Adams added.
The myEquifax service was launched in September 2018 and today it has more than 1 million registered users.