The content is accurate at the time of publication and is subject to change.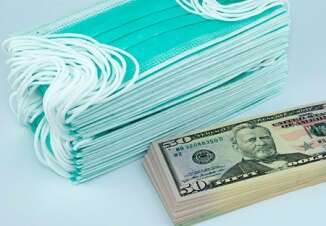 If you receive a plain envelope in the mail that's marked "Money Network Cardholder Services," do not throw it away. The envelope can contain a prepaid debit card loaded with your stimulus payment, which is up to $1,200 for single taxpayers.
The IRS has sent out stimulus payments to more than 140 million Americans and is still working to issue more, including on prepaid debit cards.
According to the IRS's FAQs section, "your payment will be made either by check or, in more limited situations, by a prepaid debit card. If you receive a debit card and have any questions regarding how to use the card please go to EIPcard.com for more information."
The Economic Impact Payment Cards are issued by MetaBank, a financial agent of the Treasury Department. The EIP Cards have a Visa logo on the front and a MetaBank logo on the back. You will need to activate your card and set up a 4-digit PIN by calling 1.800.240.8100. The cards can also be managed online, like many other debit cards.
If you receive your EIP Card, activate it and use like any other debit card: at retail locations, to make purchases online where Visa is accepted, get cash at in-network ATMs, or transfer funds to your personal accounts. All this can be done without incurring a fee. However, withdrawals at out-of-network ATMs come with a $2.00 fee, and reissuance of a lost or stolen credit card will cost you $7.50.
If you have doubts about a debit card received in the mail, you can contact customer service at 1.800.24.8100. You will also need to call this number if you accidentally shredded the card or if it was stolen.