The content is accurate at the time of publication and is subject to change.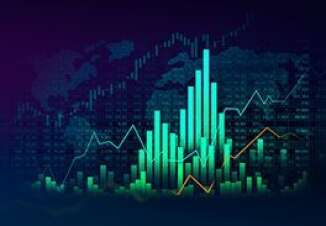 In the past millennials had fewer credit cards in their collective wallets, but things are changing according to the Federal Reserve Bank of New York's Liberty Street Economics Blog, with over half of people in their 20's carrying a credit card with their name on it. Yet while credit card borrowing is up, in general, delinquency rates are inching up as well.
But not to worry, the blog indicates that delinquency rates are still better than they were when before the Great Recession took hold. Why the higher delinquency rates? They point to the increased number of younger borrowers as one of the potential reasons for the upswing in slow repayment rates.
"Credit card delinquency rates have been trending upward in the past few years—likely reflecting, in part, the increased presence of younger borrowers in the credit card market. However, despite this recent deterioration, credit card performance remains better than it was during the pre-Great Recession years of 2000-06," wrote the researchers at the New York Federal Reserve Bank in the blog.
Younger consumers embracing credit cards
While younger consumers had fewer credit cards between 2008 and 2012, in some respects at least partially due to the fact that the Card Act reduced the number of cards that could be issued to young consumers. During this time participate rates of young consumers in the credit card market dipped 14%, while older consumers saw a much smaller shift. Then by the time 2012 rolled around just 41% had a credit card. However, the data on the blog suggests that that trend in no longer in play.
Credit cards still popular
What is the most commonly used form of credit? If you guessed credit cards you would be right. In fact, more than 60% of people reportedly have at least one credit card in their wallet. This percentage includes people who do not carry a balance on their credit card.
That said during the last recession the number of credit accounts declined. This was not just due to the recession it was also a byproduct of the Card Act of 2009. Since that time the number of consumers with credit cards has increased showing some additional recovery in this segment of the market.