The content is accurate at the time of publication and is subject to change.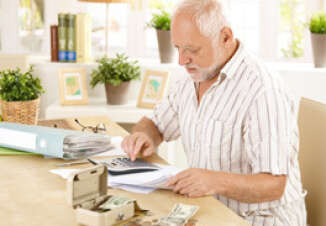 Alaskans are worried about paying down credit card debt, while people in California are primarily concerned how they'll pay for their kids' college educations. Meanwhile, Coloradans are trying to stick to a budget and folks in Florida are focused on funding their retirements.
That's according to a recent study from GOBankingRates. The 2015 Life + Money Survey asked people in all 50 states and the District of Columbia, "what's your biggest financial challenge?" Answers differed across regions, but a few themes emerged: paying for college, paying down credit card debt, and funding retirement were the top concerns for many.
Overall, one-fifth of Americans said that sticking to a budget is their primary financial concern. Another one-fifth said it was planning for retirement.
Pick your problem
Survey respondents were asked to choose from the following menu of seven options:
• Planning for retirement
• Saving up to purchase a home
• Saving for an emergency fund
• Sticking to a budget
• Building an investment portfolio
• Paying for college or university
• Paying down credit card debt
Real estate, investing not biggest concern for most
Some patterns emerged from the survey data. In the western United States, folks were more concerned about not busting their budgets: it was the number two worry for Westerners. In the Midwest, people were more likely to name retirement as their biggest financial concern. But saving for a home or building a solid portfolio of investments didn't top the list of worries anywhere.
Paying off credit card debt was the most prevalent worry in three states: Maine, New Hampshire, and Alaska. And only one state—South Dakota—named saving for an emergency fund as the number one concern.
Differences by gender, age
The study also examined how people's attitudes differed according to gender and age. Key findings included:
Women were more worried about sticking to a budget (22% named it as their number one concern, versus 20% of men), while men were more focused on retirement (20% said it was worry number one, as opposed to 17% of women).
Not surprisingly, young people (ages 18-24) were more likely to worry about paying for college, while those over 35 were concerned about planning for retirement. People 65 and over were anxious about building their investment portfolios.
The GOBankingRates study was made up of five separate surveys conducted in July and August 2015 and included responses from over 10,000 Americans ages 18 and up.
For the full survey results, see this link.